The Chicago City Council has approved a mixed-use development at 170 N Green Street in Fulton Market as well as a commercial development at 1132 W Blackhawk Street on Goose Island. Both projects were recently approved by the Plan Commission as well late last month, they will now be able to apply for construction permits and schedule a forthcoming groundbreaking. 170 N Green Street is a joint project from partner developers CRG and Shapack Partners, while 1132 W Blackhawk Street is being proposed by the Mars-Wrigley Company.
170 N Green Street
The multi-tower project was designed by Lamar Johnson Collaborative and will rise from a shared mid-rise podium that reaches roughly 14 floors in height. The podium will be pierced by a large lightwell bringing daylight down to The Mews, a commercial plaza and corridor that cuts through the site as well as hosts the lobbies for the residential, office, and hotel uses of the buildings above. The podium itself will hold nearly 40,000 square feet of retail space, a 235-vehicle parking garage, 350,000 square feet of office space, and various amenity floors for the hotel and offices.
Above the outdoor decks of the podium will rise the shorter hotel tower topping out at the 23rd floor and containing 150 hotel rooms, pool, and rooftop restaurant facing south. On the northwest corner of the site will be the tallest structure, the 38-story (including podium levels) 465-foot-tall residential tower containing 275 units, of which 20 percent will be affordable. The design received some changes from its initial iteration when last presented to the Plan Commission including the simplification of its facade both in materials and density of decorative fins.
1132 W Blackhawk Street
The large innovation center will be built on top of an existing parking lot on the Goose Island headquarters of the Mars-Wrigley Company. The two-story, 45,000-square-foot facility will be a new pilot plant where the company can develop new products and technologies in manufacturing, packaging, and more. Inside employees will have access to test kitchens, labs, and plenty of storage for all types of products along with a mock assembly line. The plan will also expand the existing parking lot to accommodate 398 vehicles and plant 85 new trees across the campus.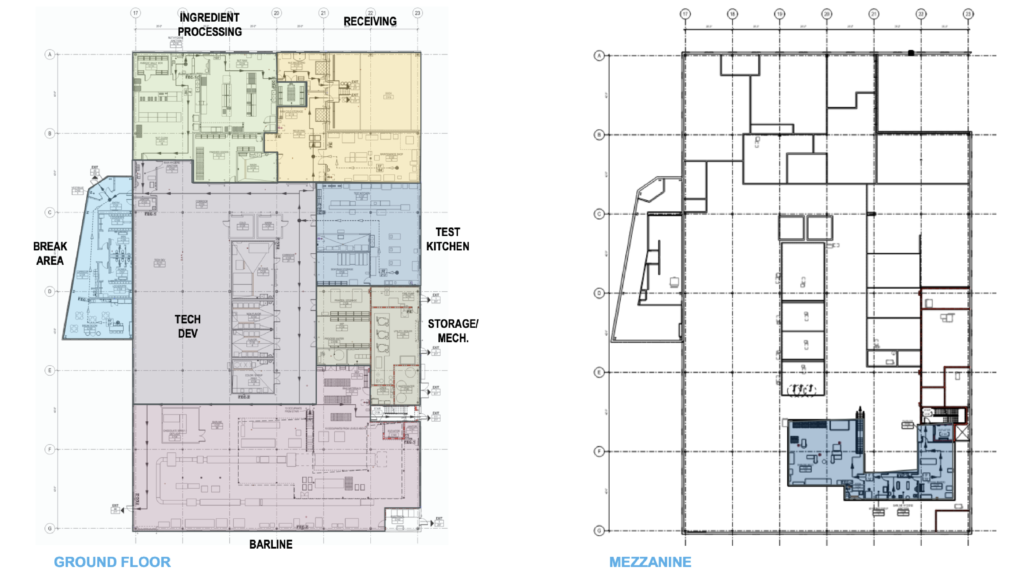 Both projects may now proceed with construction, 170 N Green Street is expected to cost $209 million and create up to 500 temporary jobs, a groundbreaking is expected later this year with a 24-month timeline ending in late 2024. 1132 W Blackhawk Street is expected to cost roughly $40 million to build and create 30 permanent jobs, work is expected to begin in June with a 12-month timeline which will have the facility fully operational by the end of summer 2023.
Subscribe to YIMBY's daily e-mail

Follow YIMBYgram for real-time photo updates
Like YIMBY on Facebook
Follow YIMBY's Twitter for the latest in YIMBYnews