The Chicago Plan Commission has approved a new commercial facility at 1132 W Blackhawk Street on Goose Island. Located on the northernmost end of the island, the new building will be replacing an existing parking lot west of the intersection with N Cherry Avenue. The project will be for the Mars-Wrigley Corporation, one of the largest confectionery manufacturers in the world, as they commit to growing their presence in the Chicago region after the closure of one of their suburban plants. The new research and development hub will become the company's largest at their global headquarters.
The Wrigley Company, the namesake of the famed tower on the river, was purchased by the Mars Company in 2008 for $23 billion in cash, becoming its own subsidy. Now located on Goose Island with its own Water Taxi stop, the existing campus contains a global innovation center and a pilot plant, which are normally pre-commercial production testing facilities to develop and try out cutting-edge technologies at a smaller scale. The new two-story, 45,000-square-foot building will host a newer and larger pilot plant.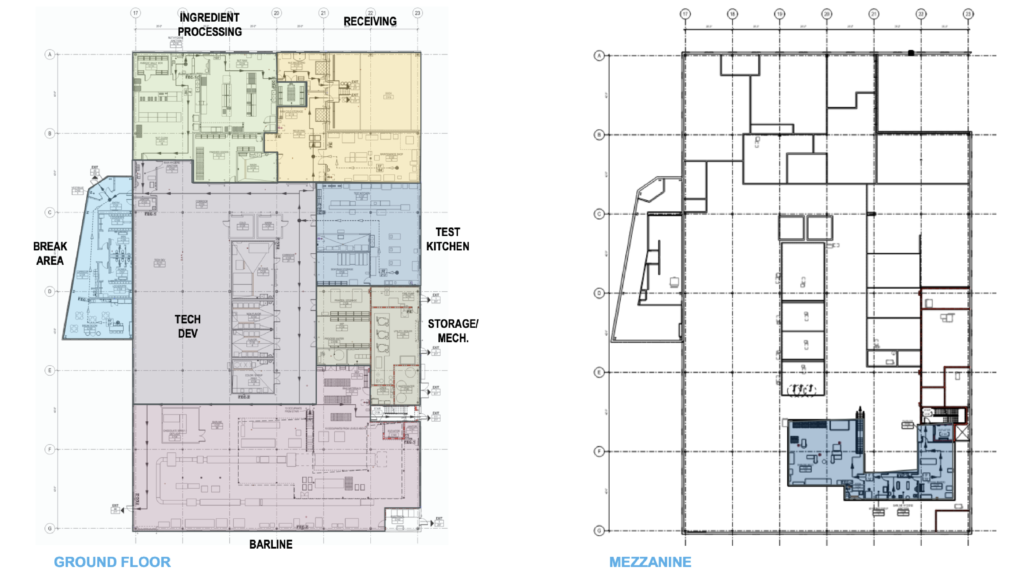 The 37-foot-tall building will be made up of a 24-foot-tall main floor with a mezzanine level at 12 feet of height, this will be capped by a 13-foot-tall mechanical penthouse with a final height that matches the surrounding buildings. The ground floor will be split up into seven functional areas which are; a break area, a receiving area adjacent to one for ingredient processing, a test kitchen, a set of storage and mechanical rooms, with half of the building being a large tech development and barline/mock-manufacturing line areas.
Plans for the plant also include the expansion of the existing parking lots to accommodate 398 vehicles in total along with the planting of 85 new trees. The precast and metal panel-clad structure will cost roughly $40 million and create 30 permanent new jobs bringing Mars-Wrigley Corporation to roughly 1,000 employees on the site. Groundbreaking for the new plant is expected for June of this year for a roughly 12-month construction timeline with completion expected for June 2023.
Subscribe to YIMBY's daily e-mail

Follow YIMBYgram for real-time photo updates
Like YIMBY on Facebook
Follow YIMBY's Twitter for the latest in YIMBYnews