A full construction permit has been issued for 921 N Noble Street, part of the larger St. Boniface Redevelopment initiative in Noble Square. ZSD Corp and Stas Development are co-developing this four-story mixed-use structure, which will be located directly north of the St. Boniface church, originally constructed in 1904. While initial plans for 921 N Noble Street projected a two-story building and subsequent documents proposed a three-story development, the most recent architectural drawings and permit description have confirmed four stories.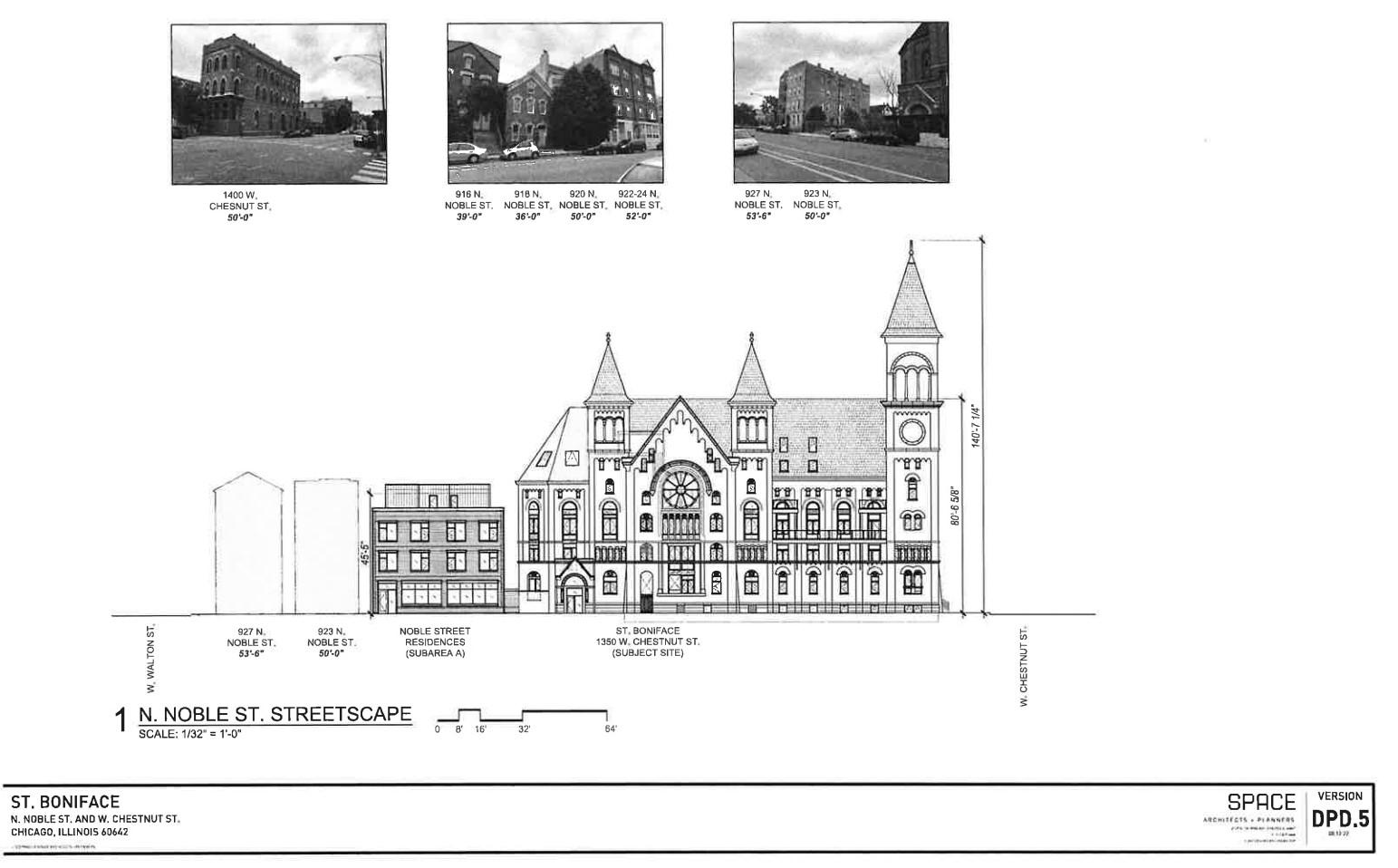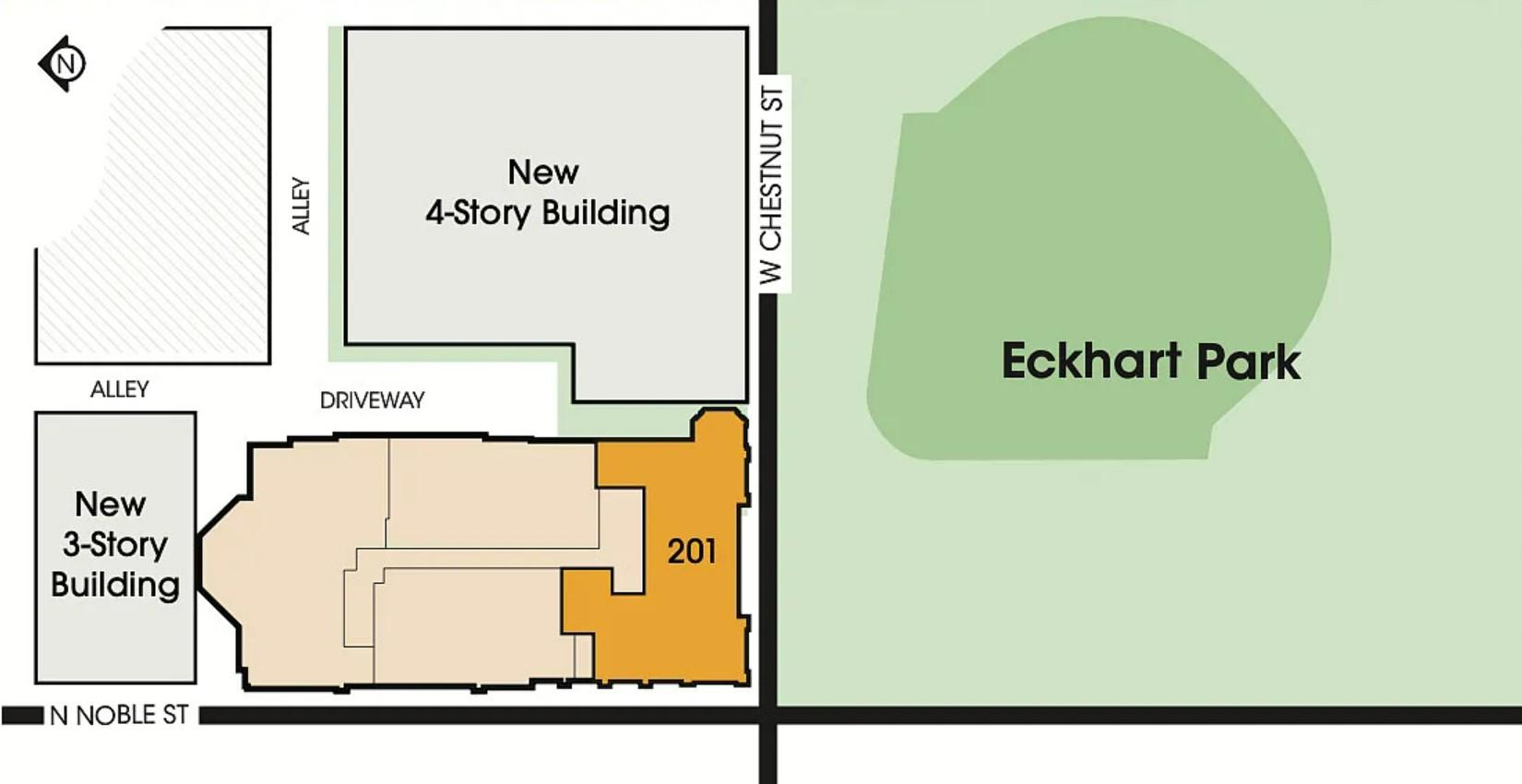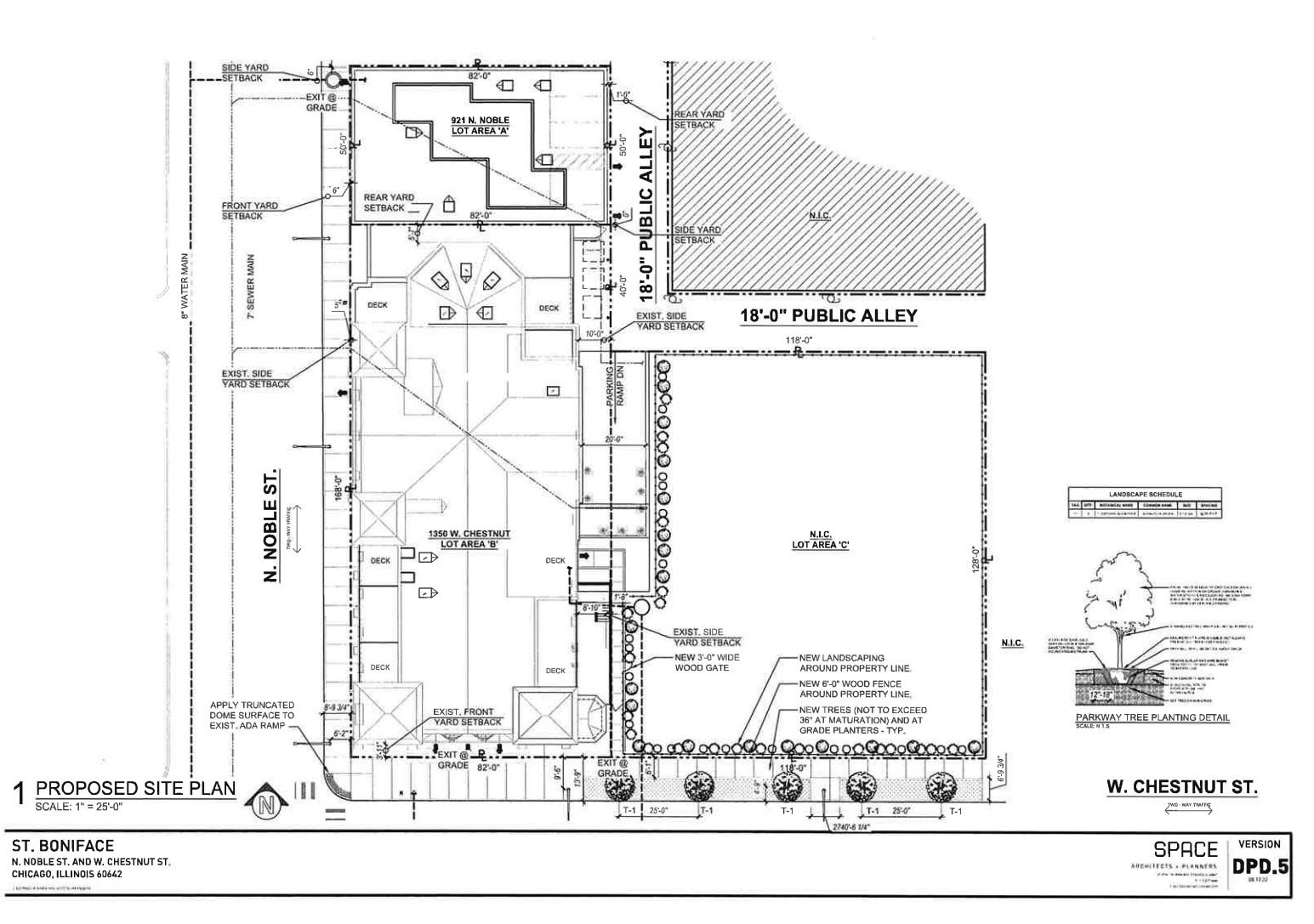 Designed by SPACE Architects + Planners, the building will reach a height of 46 feet, housing nine dwelling units in total, eight of which will be affordable. The scope also calls for a 1,100-square-foot live/work unit on the ground floor. As for the exterior, the facade will consist primarily of brick and metal paneling, with the metal-clad fourth floor set back from the street wall.
The basement level will incorporate 10 vehicular parking spaces and four bicycle spaces, while the ground floor will have an additional four parking spaces. For public transit, closest bus lines consist of Routes 56 and 66 each within a five-minute walk, while Blue Line CTA service can be found via both the Division and Chicago stations, each a 10-minute walk away.
As part of the St. Boniface area redevelopment plan, the adaptive reuse of the St. Boniface church will yield 18 new condominiums. The broader scope also includes the construction of a new building to the east of the church along Chestnut Street, expected to deliver another 20 units.
Summit Design & Build is serving as the general contractor for this initial phase, with the reported construction cost being $1.5 million. While work has also begun on the church conversion, full timelines and anticipated completion dates have not been announced.
Subscribe to YIMBY's daily e-mail

Follow YIMBYgram for real-time photo updates
Like YIMBY on Facebook
Follow YIMBY's Twitter for the latest in YIMBYnews