As the 21st entry in YIMBY's year-end countdown, the Obama Presidential Center continues to rise in Hyde Park. Planned by The Obama Foundation, the complex will feature three occupiable buildings within its Jackson Park site, including a museum, a forum building, and a new library branch. In addition to these buildings, the center will also include outdoor areas with play spaces, walking paths, sledding hills, and a pedestrian promenade.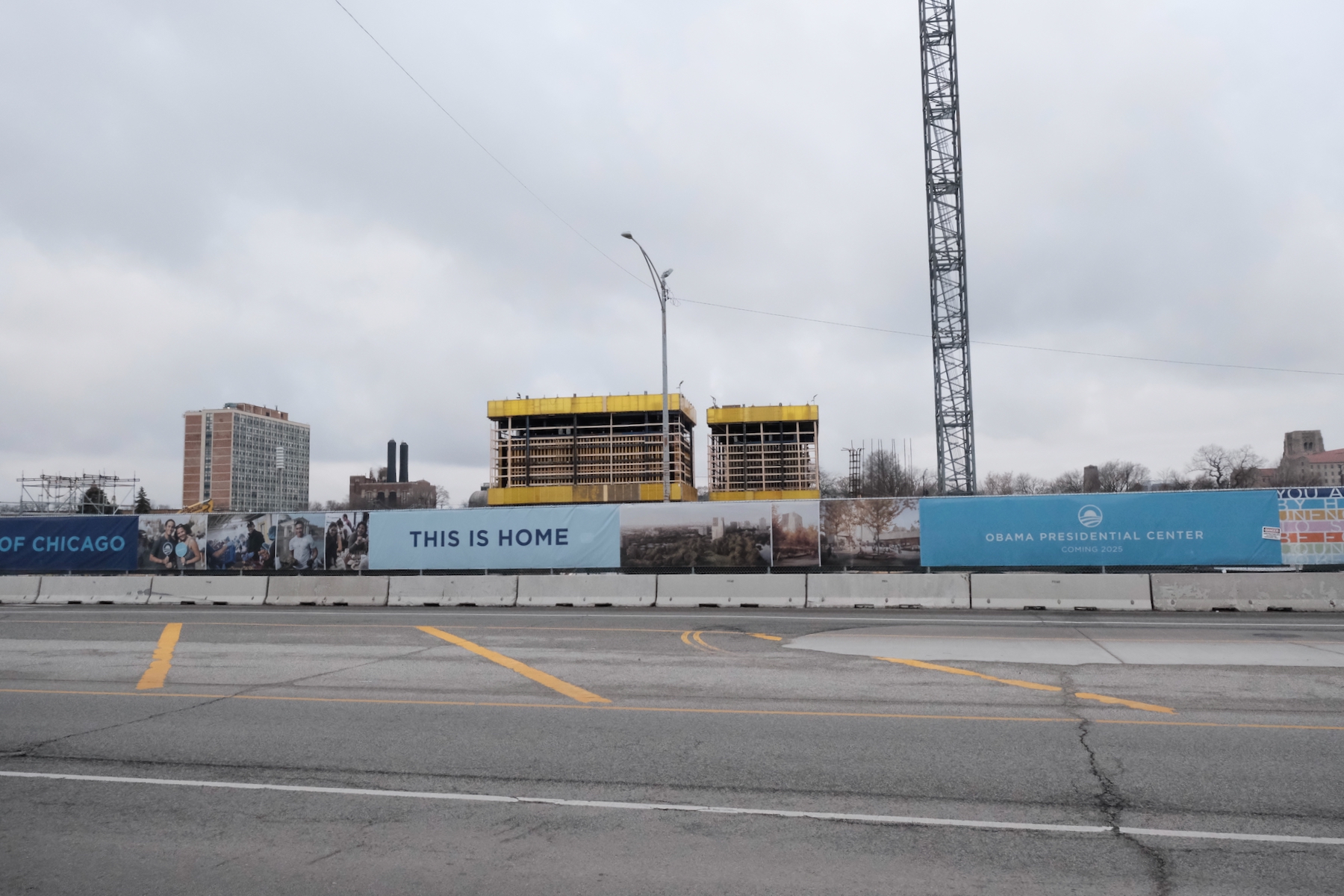 The focal point and tallest structure on the grounds is the 235-foot museum, which will include interactive exhibits that tell stories about President Obama's time in office as well as artifacts from his life before and after being president. There will also be opportunities for visitors to engage with current topics through dynamic programming such as lectures and panel discussions.
The Forum Building will serve as a hub for civic engagement activities where people can come together to discuss issues important to their communities. It will include flexible meeting spaces, classrooms for educational programs such as digital literacy classes or career readiness workshops; offices for local nonprofits; a restaurant; lecture hall; bookstore; gift shop; cafe; rooftop terrace; and other amenities designed to foster meaningful conversations between individuals from different backgrounds. Potential tenants for the restaurant could include local chefs or food truck owners who could bring their unique style of cuisine to this space.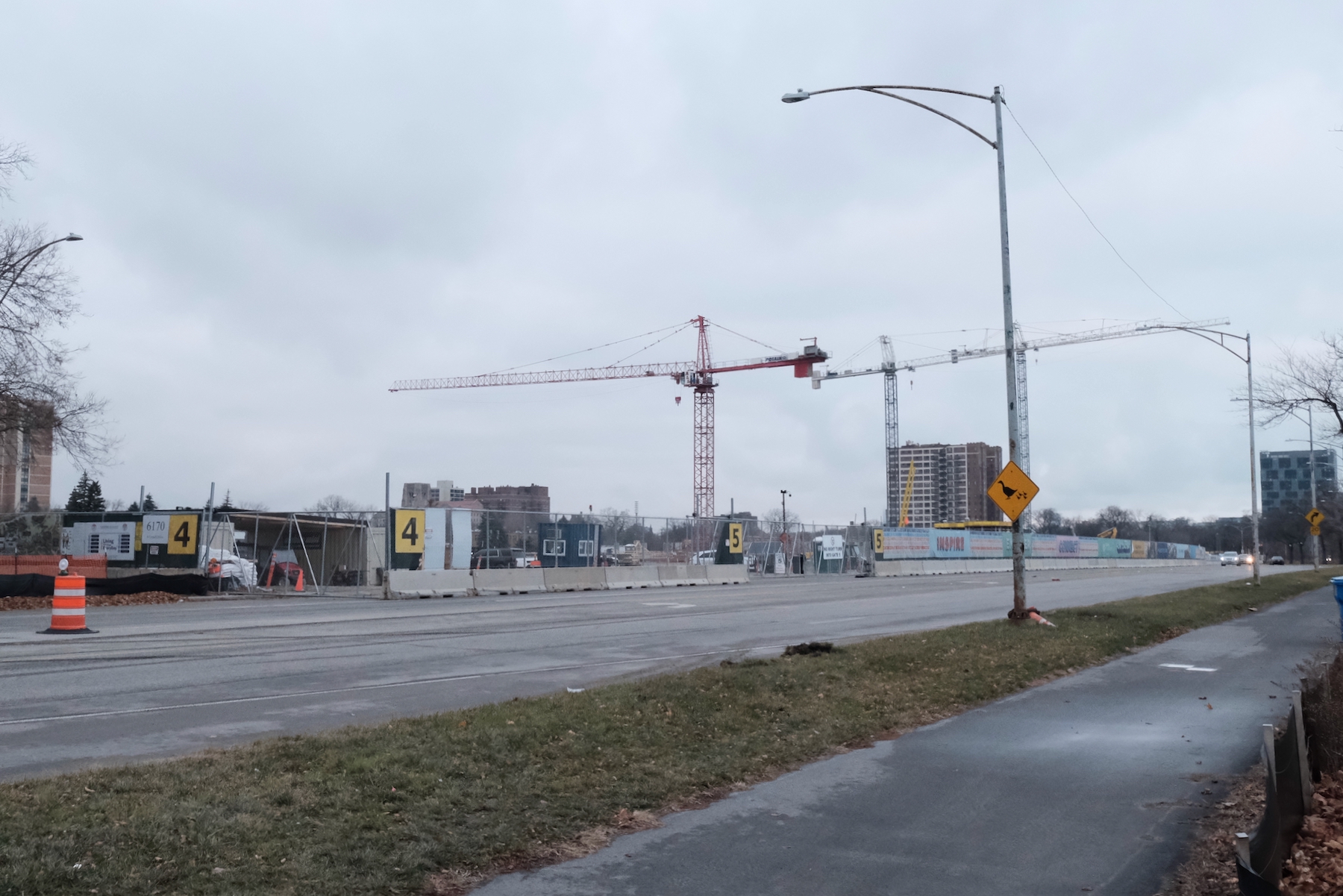 The third and final occupiable building will be a new Chicago Library branch, which will accommodate informational and vocational resources, play spaces and digitally interactive areas for children, and a rooftop garden area.
Tod Williams Billie Tsien Architects and Interactive Design Architects have been charged with the design of this development, while Michael van Valkenburgh Associates, Site Design Group, and Living Habitats are responsible for the landscape architecture. Each of the three buildings includes a tan masonry facade and large curtain wall windows. The museum specifically will take on a frustum-like massing with a large segment near the top devoted to metal lettering. These letters spell out a quote by the former president:
"You are America. Unconstrained by habit and convention. Unencumbered by what is, ready to seize what ought to be. For everywhere in this country, there are first steps to be taken, there is new ground to cover, there are more bridges to be crossed. America is not the project of any one person. The single most powerful word in our democracy is the word 'We.' 'We The People.' 'We Shall Overcome.' 'Yes We Can.' That word is owned by no one. It belongs to everyone. Oh, what a glorious task we are given, to continually try to improve this great nation of ours."
For the landscape architecture, visitors will discover a multitude of outdoor areas designed to seamlessly integrate the Obama Presidential Center into Jackson Park. This site incorporates various play spaces and walking paths, as well as a sledding hill and pedestrian promenade.
While there will be a parking garage on-site, the center will be closely connected to several options within Chicago's public transit network. At the nearby S Stoney Island Avenue intersection, visitors will be able to board Routes 2, 6, 15, and 28 buses, while other bus service within a 10-minute radius include Routes 10, 55, 59, and 171. Within a five-minute walking distance are also Metra trains stopping at the University of Chicago/59th Street station.
Lakeside Alliance, a conglomerate made up of Brown & Momen Inc., Powers & Sons Construction Company, Safeway Construction Company, UJAMAA Construction Inc. and Turner Construction Co., is spearheading the colossal $700 million project with an estimated opening in 2025.
Subscribe to YIMBY's daily e-mail

Follow YIMBYgram for real-time photo updates
Like YIMBY on Facebook
Follow YIMBY's Twitter for the latest in YIMBYnews