Facade work is well underway for a topped-out mixed-use building located at 1123 W Randolph Street in Fulton Market. Prior to construction, this relatively small plot was occupied by a parking lot.
Rising six stories, the boutique development has been planned by Interra Realty, and will contain a combination of retail and apartment units. The retail portion will occupy the first two floors. A section of the second floor will open to the ground floor below. No tenant has yet been noted for this lower section.
Meanwhile, the upper four floors will contain a total of nine rental units. These units will be divided into two one-bedroom residences spanning between 430 and 529 square feet. The remaining seven residences will be two-bedrooms between 926 and 1,319 square feet. Atop the sixth floor will be a penthouse enclosure and a 740-square-foot rooftop deck for residents.
HKS Architects has designed the roughly 70-foot-tall edifice, whose rectangular massing is indented by recessed corner balconies on the residential floors. Most updated renderings show a mixture of metal and red brick, though recent construction photos show that the brickwork will have more of a brown hue. The facade will also feature large warehouse-styled windows inspired by the industrial aesthetic of Fulton Market District.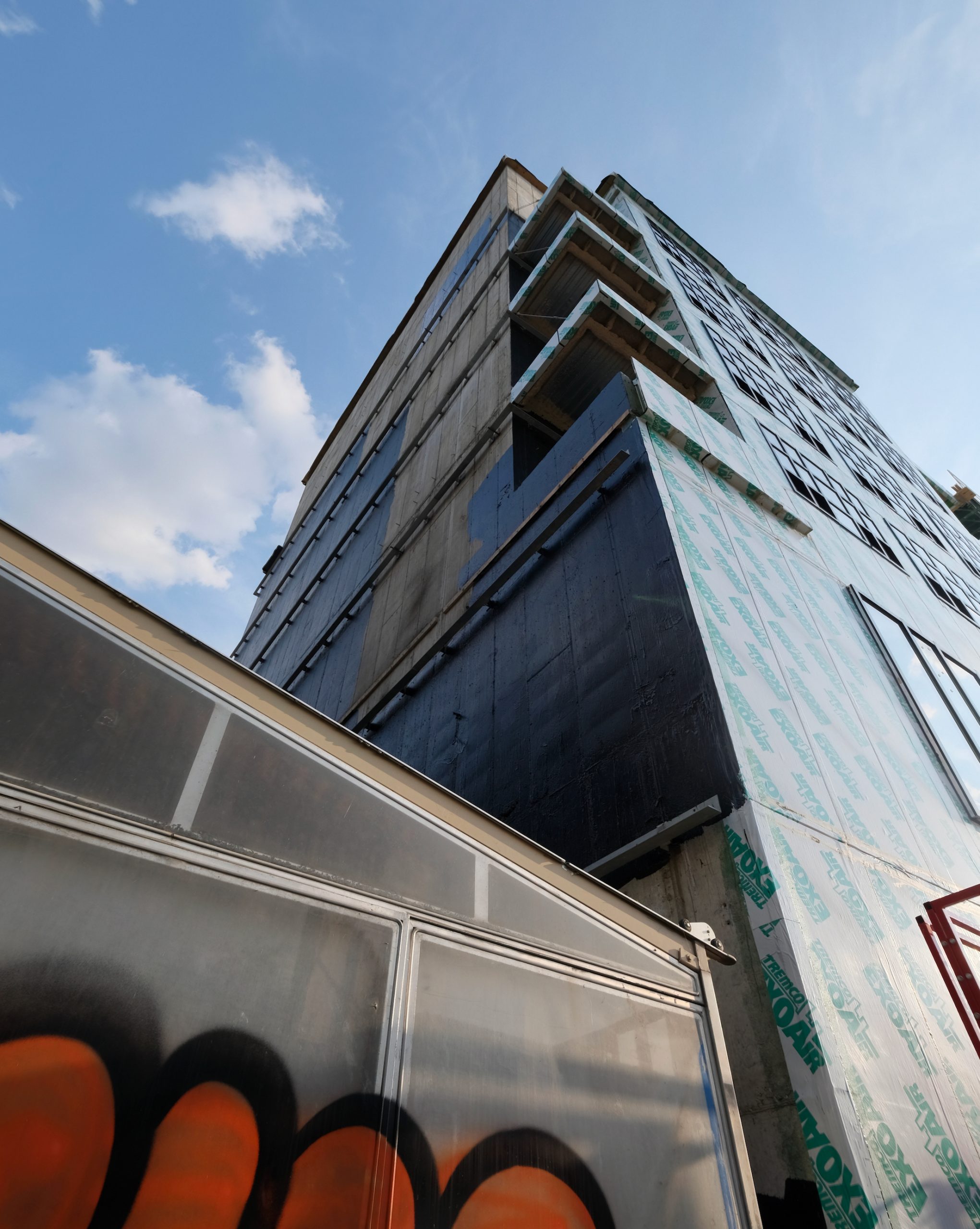 While no parking will be provided, the transit-oriented development lies close to several bus options, such as Route 20 available via a five-minute walk south to Madison & Aberdeen. Those looking to board Route 8 will find stops at Halsted & Randolph via a 10-minute walk east. For the CTA L, the Green and Pink Lines are available at Morgan station via a six-minute walk northeast.
Apex Construction is the general contractor. Move-ins are expected to begin prior to 2022.
Subscribe to YIMBY's daily e-mail

Follow YIMBYgram for real-time photo updates
Like YIMBY on Facebook
Follow YIMBY's Twitter for the latest in YIMBYnews