Renovation work is approaching completion for a two-story commercial building at 942 W Randolph Street, located in West Loop. The occupying owner, filed under Michael Bisbee in the project's renovation permits, is planning to repurpose the former masonry warehouse to a large assembly restaurant, spanning over 14,000 square feet in total. The development will also host a street-facing outdoor patio on the second floor.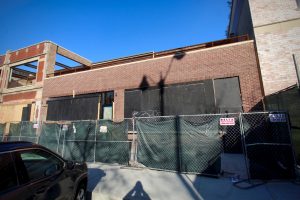 CBD Architects is responsible for the design. While the majority of the original building was demolished for the new programming, permit descriptions indicated that the original brick and limestone facade would be reintegrated into the new underlying structure.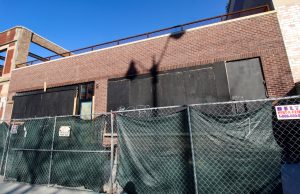 As far as neighborhood context, the development is sandwiched between two other major development projects, LG Development's Central Market Building to the west and the now-underway 932 W Randolph Street to the east. Diners and patrons will have multiple access points for the CTA bus, including Route 8 stops along Halsted located a six-minute walk east. Bus 20, meanwhile, can also be found via a six-minute walk south to Madison & Morgan. For the CTA L, the Green and Pink Lines' Morgan station is in close proximity, located a six-minute walk south. As far as nearby outdoor space, Mary Bartelme Park is available via a seven-minute walk south.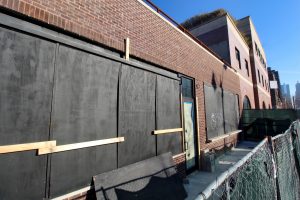 Aberdeen Construction is serving as general contractor for the renovation, with completion and opening on target for 2021.
Subscribe to YIMBY's daily e-mail

Follow YIMBYgram for real-time photo updates
Like YIMBY on Facebook
Follow YIMBY's Twitter for the latest in YIMBYnews