Construction continues to climb for a new wellness facility located at 2933 W Division Street in Humboldt Park as the inner core structure has now reached its full height. This initiative commenced in January when the foundational permit was approved. Recent visuals depict brisk advancement in foundational stages. This glassy curved structure by JGMA will stand where a vacant plot and a duplex once were.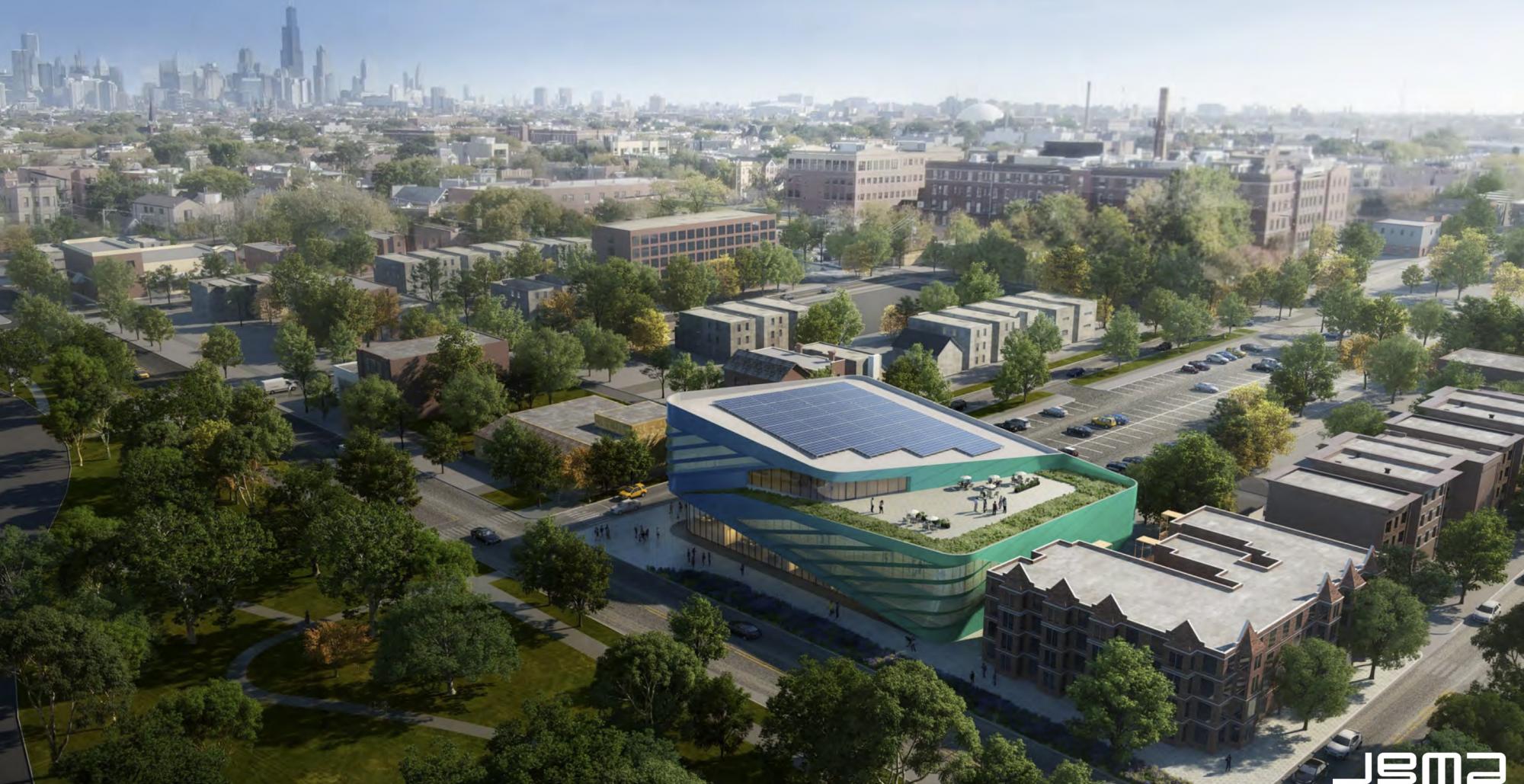 The building will showcase a wave-like design enveloped in a blend of blue and teal metal panels, complemented by segments of glass curtain walls. This 62-foot edifice will span 45,500 square feet, focusing on health and fitness provisions.
The ground level will feature a spacious entrance, a swimming area spanning 6,400 square feet, changing rooms, a sports medicine section, and a dedicated area for children.
The subsequent floor will have a sprawling 8,500 square-foot fitness zone encircled by an internal running track, coupled with areas for group workouts, holistic training, cycling, and added lavatories.
The top floor will house spaces like a 1,245-square-foot event prelude zone, a community space of 1,600 square feet, a couple of seminar rooms, more lavatories, and an external lounging space with a verdant canopy.
The wellness center will adjoin an already existing parking area on Richmond Street with a capacity of 163 vehicles, negating the need for any further parking provisions.
The $24 million undertaking has commissioned All Masonry Construction as the main builders. Construction is slated to span approximately 18 months with work expected to complete toward the end of 2024.
Subscribe to YIMBY's daily e-mail

Follow YIMBYgram for real-time photo updates
Like YIMBY on Facebook
Follow YIMBY's Twitter for the latest in YIMBYnews