Structural steel has reached its pinnacle for the frontmost section of "The Porter," a five-story mixed-use building rising at 2411 N Lincoln Avenue in Lincoln Park. Having replaced a privately-owned park at the three-way intersection of Lincoln Avenue, Halsted Street, and Fullerton Avenue, the scheme by Mike Breheny involves 3,700 square feet of retail, a 1,700 square-foot covered patio, and 36 for-rent apartments above.
The apartments will lean toward the larger end, comprising of 25 percent two-bedrooms, 60 percent three-bedrooms, and 15 percent four-bedrooms. There will also be a covered rooftop amenity deck and 36 on-site parking spaces.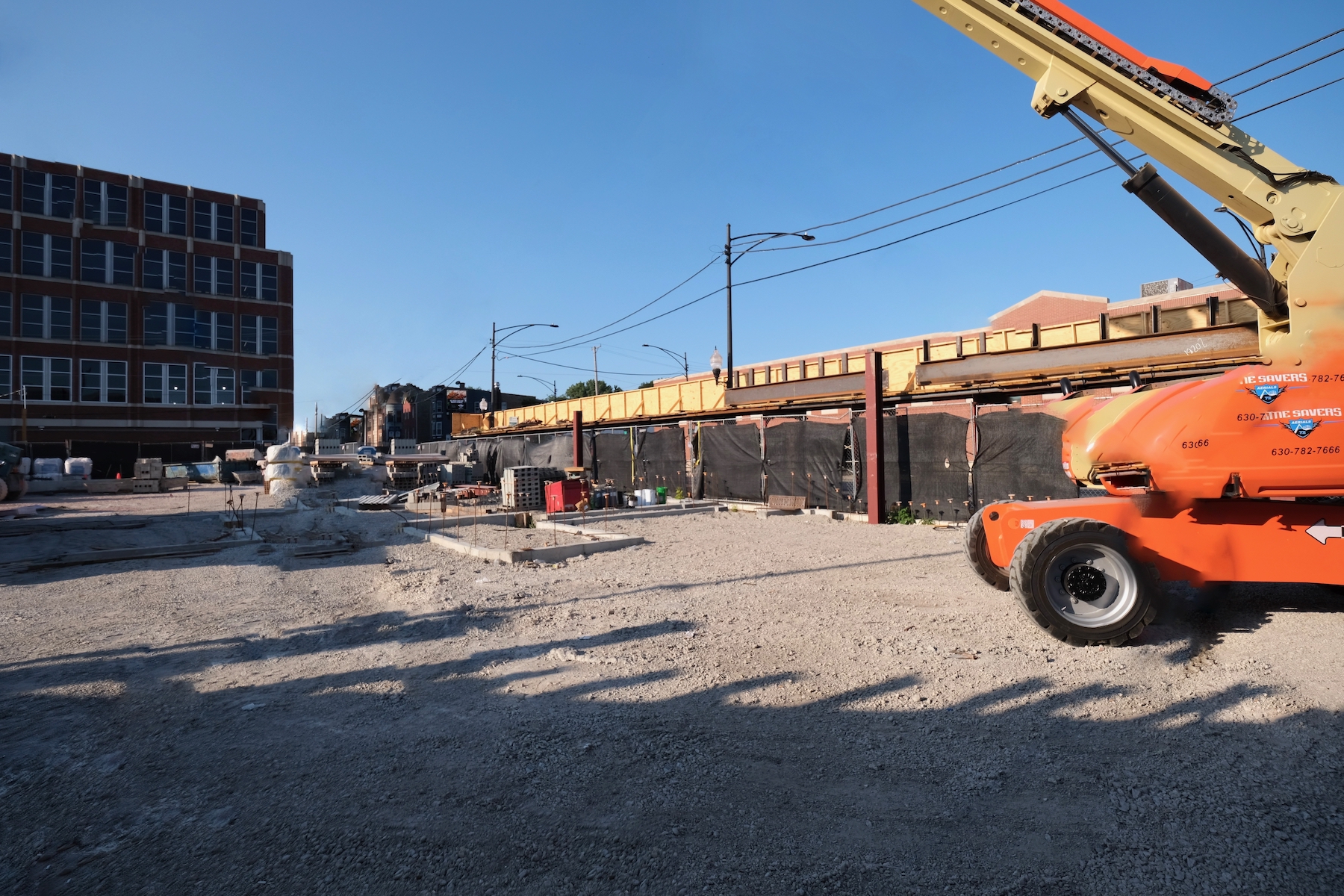 Studio Dwell is behind the design, whose massing vaguely resembles the shape of a boat due to the triangular site. As such, the "bow" of the building will be open-air to allow for private balcony spaces, while other residents will also have access to balconies along the Lincoln Avenue- and Halsted Street-facing sides. Already, a red brickwork can be seen towards the rear of the project, arranged in a pattern of varying protrusions.
Closest transit includes bus service for Route 74 located within a two-minute walking radius. Meanwhile, all three of the Red, Brown, and Purple Lines are available in under a five-minute walk west to Fullerton station.
With all permits now issued, Contemporary Concepts is serving as the general contractor. The retail segment is expecting a fall delivery, while a full completion is anticipated for next year.
Subscribe to YIMBY's daily e-mail

Follow YIMBYgram for real-time photo updates
Like YIMBY on Facebook
Follow YIMBY's Twitter for the latest in YIMBYnews