The Museum of Ice Cream has announced it will open its fourth permanent location inside the re-developed Tribune Tower at 435 N Michigan Avenue on the Magnificent Mile. The Chicago location will be joining similar attractions in New York, Austin, and Singapore, the museum previously has operated long-term pop-ups in places like Miami and San Francisco drawing large crowds to its many social-media friendly displays.
The Museum of Ice Cream opened its first location in New York location in 2016 and is known for its interactive retail experiences and selfie-centric design. While being one of the first of its type, a variety of similar concepts have made stops in Chicago including the U.S. Pizza Museum in the South Loop. The Museum of Ice Cream company has since expanded offering pints of ice cream at Target for a limited time and a small make-up line with retail giant Sephora.
The new 13,544-square-foot Chicago location will anchor the retail element of the recently finished Tribune Tower redevelopment into residential condos by the CIM Group and Golub & Company. The 1925 neo-gothic skyscraper has been making headlines recently with the sale of several high-caliber multi-million dollar units with hopes of an imminent groundbreaking of its super-tall companion Tribune Tower East.
The Chicago experience will be customized to the local market with 14 city-inspired exhibits culminating in their iconic sprinkles pool. The entry will be a CTA-style train stop where visitors will 'ride' a train into the museum. Not all exhibits have been revealed, but we do know a jelly bean-filled replica of the Cloud Gate sculpture will be one of the other main draws. A first for the company is the inclusion of an educational exhibition on the history of ice cream memorabilia, this comes after input from guests who wanted to learn more at the experience. Joining the exhibits will be a speakeasy-style bar and restaurant as well as a mini-golf course, the latter has been rising in popularity after the opening of locally-owned Big Mini in Wicker Park.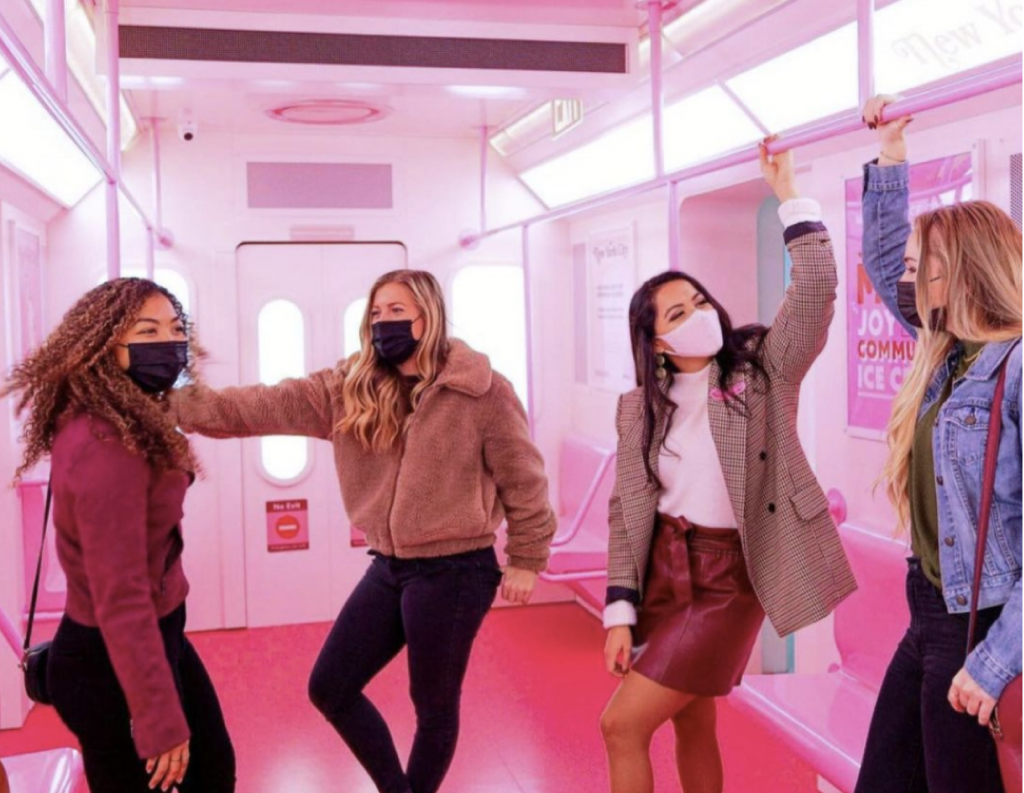 The experience will feature 60- to 90-minute guided tours including stops for ice cream samples. Tourists will be able to take photos with a giant ice cream Chicago hot dog once the attraction opens in 2022. The Museum of Ice Cream joins similar experiences that have popped up on the struggling retail strip which has recently seen record vacancy rates. Nearby the Dr. Seuss Experience and a new The Office-themed space will open soon, filling spaces left empty by retail giants such as Macy's, Gap, and Uniqlo. While the future of the retail corridor is uncertain, things like the Museum of Ice Cream point towards a more immersive experience with things like the World's Largest Starbucks down the street.
Subscribe to YIMBY's daily e-mail

Follow YIMBYgram for real-time photo updates
Like YIMBY on Facebook
Follow YIMBY's Twitter for the latest in YIMBYnews