The Chicago Plan Commission has approved new improvements to the east end of the Midway Plaisance at 5950 S Stony Island Avenue in Hyde Park. This small portion of the park is now within Jackson Park due to the Obama Center construction, with the redesigned Women's Garden on the east and the Metra Electric line elevated tracks to the west. The project is being led by the Chicago Park District with Site Design Group serving as the designers, with five community meetings leading to the current proposal.
Efforts for the park began as the city was required to replace the recreational space lost within Jackson Park due to the Obama Center, connected to the site via the aforementioned Women's Garden. The 3.3-acre site is currently a grassy field that often floods during storms and is anchored by the Cheney-Goode Memorial built in 1932, dedicated to two trailblazing women politicians and suffragists. The new plans would restore the memorial and regrade the site with a native plant garden on the lower east end for stormwater run-off.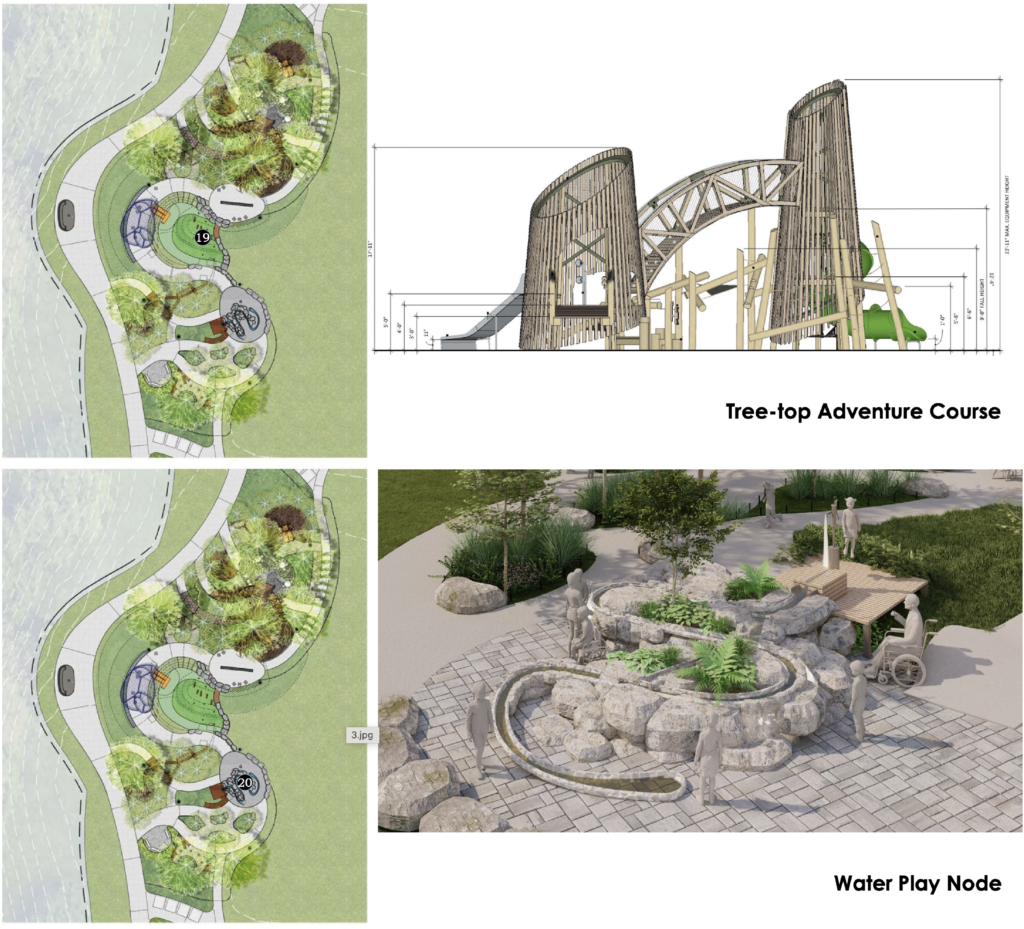 A majority of the work will take place on the eastern end of the site with the berm bracing the track to remain, this will be traversed from north to south by a new central curving walkway. To the east of it will be 21,000 square feet of active areas designed with accessibility in mind including swings, a mini forest, water play area, butterfly garden, as well as multiple sensory areas for smell, sound, taste, and more. Restored sidewalks, landscaping, and gardens will surround the new central lawn, serving as the formal terminus of the city's boulevard system.
With an overall cost of $3-4 million; the project is facing opposition from local neighbors with issues like public spending for a project necessary due to the center, drainage, and location according to Block Club. The proposal will now go through a multi-month review period with a few more community meetings as the plans evolve based on feedback, with construction expected to commence later this year with an early 2024 opening date.
Subscribe to YIMBY's daily e-mail

Follow YIMBYgram for real-time photo updates
Like YIMBY on Facebook
Follow YIMBY's Twitter for the latest in YIMBYnews