Details have been revealed for a new mixed-use development at 535 E 47th Street in Bronzeville. Located on the southwest corner with S St Lawrence Avenue just east of the CTA Green Line at 47th station, the proposal will replace an empty lot down the street from the upcoming five-story project from Two Fish Crab Shack at 641 E 47th Street. Developer Bronzeville Corridor LLC is working with local firm SGW Architecture & Design.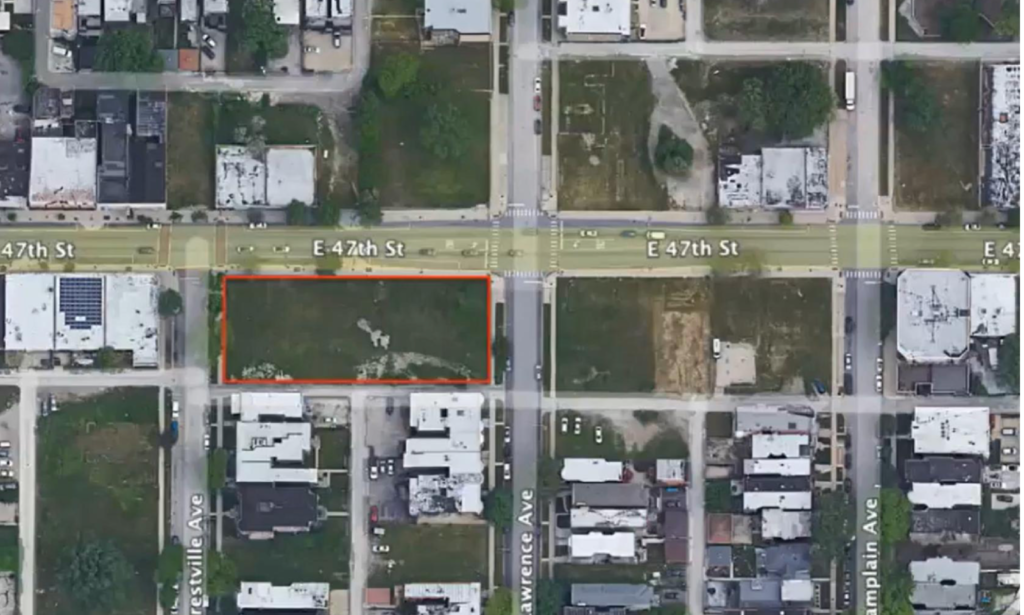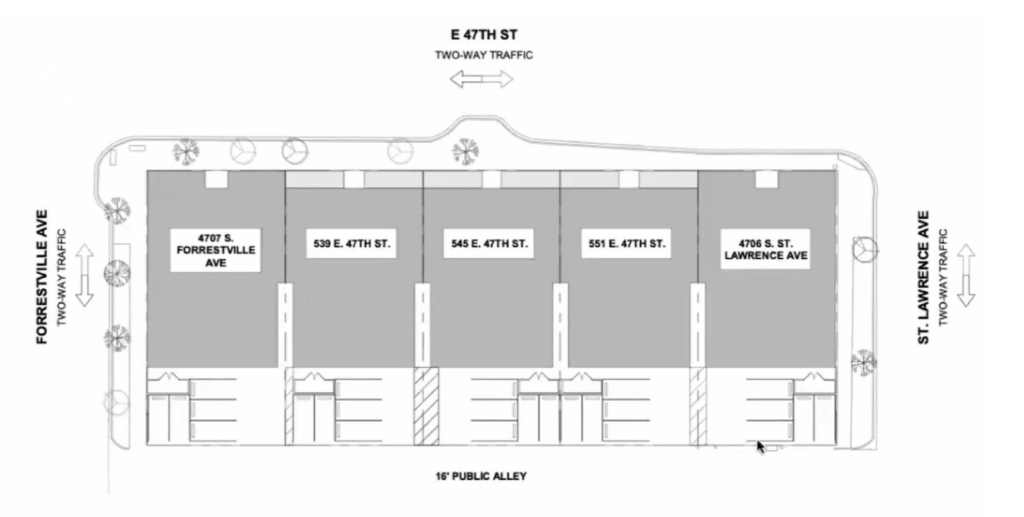 The site will be replaced by five individual four-story structures averaging roughly 45 feet in height; these will stretch fully from east to west with a large set back in the rear for surface parking lots. The two corner buildings will go up to the sidewalk while the middle three will be set back; those corner spots will also feature three commercial spaces facing 47th Street with large storefront windows on two sides.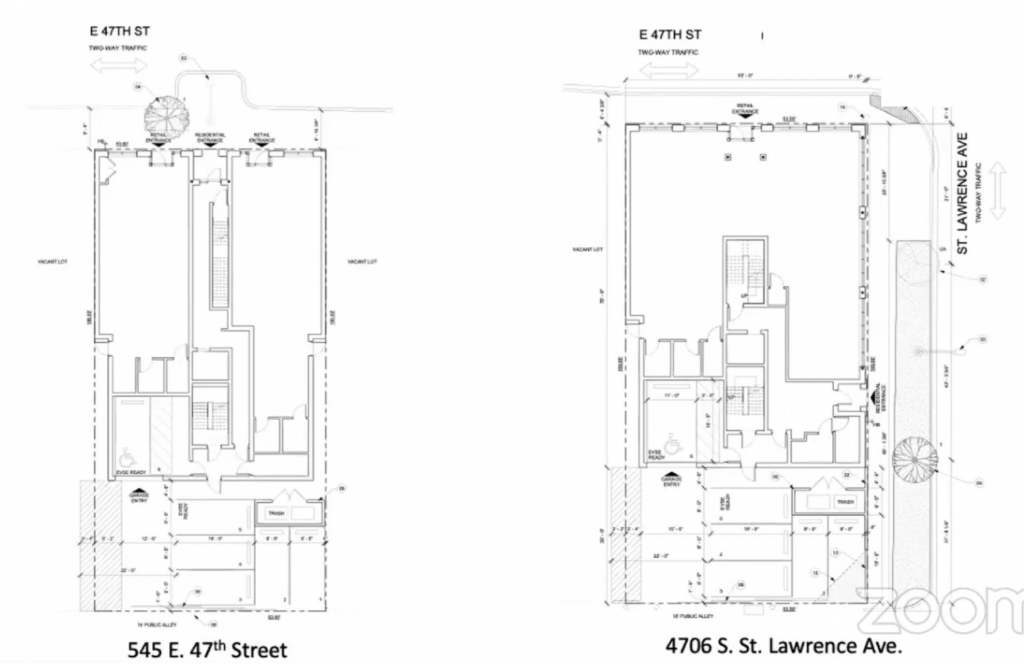 The first first floors of the middle buildings along with all of the upper levels will hold a total of 30 residential units made up completely of three-bedroom for-sale condos averaging 1,550 square feet of space. All of the residences will also feature a private balcony and access to a parking spot as each building will have six spaces in the rear accessed from the alley, with a covered ADA spot available as well.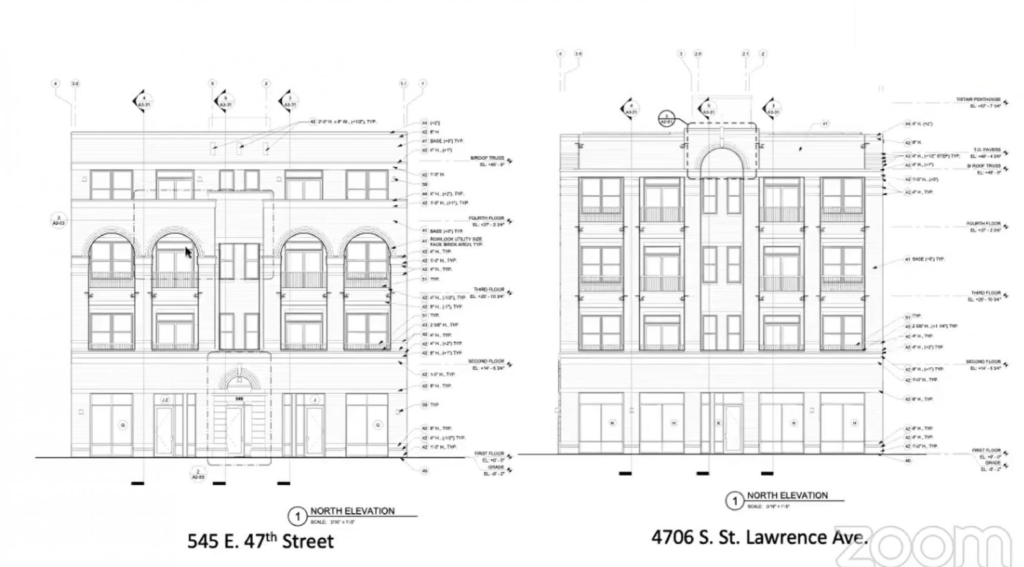 Fully clad in red and orange masonry with white store trims, the long facade will be broken up by the inset balconies with arched details. Future residents will have access to multiple transit options including the aforementioned CTA train along with bus service for Routes 3, 4, 15, and 47 all within a ten-minute walk. At the moment no construction timelines have been revealed although it will not require any rezoning, however the developer has expressed the desire to build the project in phases as demand rises.
Subscribe to YIMBY's daily e-mail

Follow YIMBYgram for real-time photo updates
Like YIMBY on Facebook
Follow YIMBY's Twitter for the latest in YIMBYnews