A groundbreaking has been held for the affordable housing project at 401 N Monticello Avenue in East Garfield Park. Dubbed the Conservatory Apartments, the structure will be located just north of the train tracks and the namesake Garfield Park Conservatory. It is replacing a vacant surface parking lot once used by the now closed Laura Ward Elementary School directly across the street. The project is being led by the Interfaith Housing Development Corporation (IHDC) and was designed by Michigan-based HED Architecture.
The completely affordable project will bring new accomplishments in sustainability for the city, becoming the largest example of Passive House Certification in the city showing that it can be done in a midwestern climate. This means it will utilize a combination of energy efficient construction methods mixed with passive solar and internal heat gains to reduce heating and cooling demands. The design team is achieving this with patterned glass, tight and highly insulated building envelope, a solar panel system, energy efficient appliances and lighting, as well as water saving fixtures.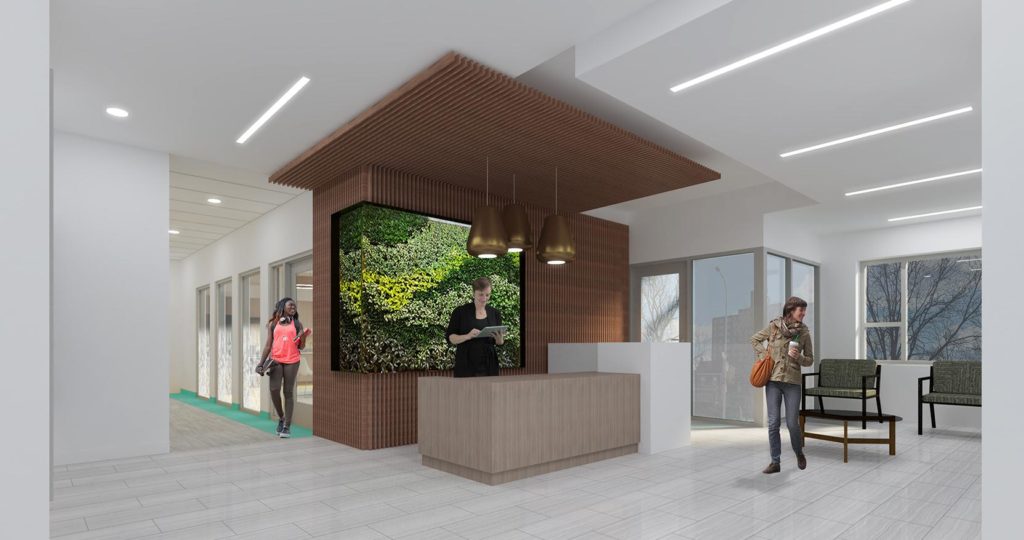 However the spaces inside will be equally as important to the community as it will hold 43 residential units made up of 305-square-foot studios available for those making less than 30 and 50 percent of the Area Median Income (AMI). Of these 34 will be set aside for those experiencing homelessness, chronic disabilities, mental illness, and substance abuse, with the remaining nine going to those from the Illinois State Referral Network. With no vehicle parking on site, the ground floor will contain a shared laundry room, bike parking, community garden, and office space for its non-profit partner Deborah's Place.
This will allow for the organization to have an on-site assigned case manager who will help with crisis intervention, job placement, and advocacy of financial benefits. With a construction cost of $12.1 million for the 25,000-square-foot structure, funding was mostly secured in 2021 with a part coming from TIF and the Illinois Housing Development Authority. Chicago-based Henry Bros. Co is leading the construction efforts and hopes to have most of the work on the four-story structure completed by late 2023.
Subscribe to YIMBY's daily e-mail

Follow YIMBYgram for real-time photo updates
Like YIMBY on Facebook
Follow YIMBY's Twitter for the latest in YIMBYnews