Final exterior construction can be seen at the site of the mixed-use 1606 S Ashland Avenue in Pilsen, where the developer 1600 Pilsen LLC has built 24 new rental units and 4,675 square feet of retail. The four-story, roughly 50,000-square-foot structure will replace a former masonry low-rise building, and is located across the street from the high-profile residential conversion of 1600 S Laflin Street, which was recently approved by city council.
According to a listing by @properties, the retail portion will have 12-foot ceiling spans, a "Vanilla Box" customizable interior, an accompanying 1,500-square-foot patio, and 10 surface parking spaces for the commercial tenants and 24 garage spaces for residents. Meanwhile, the residences will come with balcony spaces and high ceilings. The originally issued permit also mentions a rooftop deck and multiple stair enclosures for residents.
The building has been designed by Hanna Architects, and features various tones of masonry, glass and metal balcony railings, and a large storefront window wall system.
Transit options in the vicinity include bus service for Routes 9 and 18, along with Pink Line CTA service at 18th Street station via a five-minute walk southwest.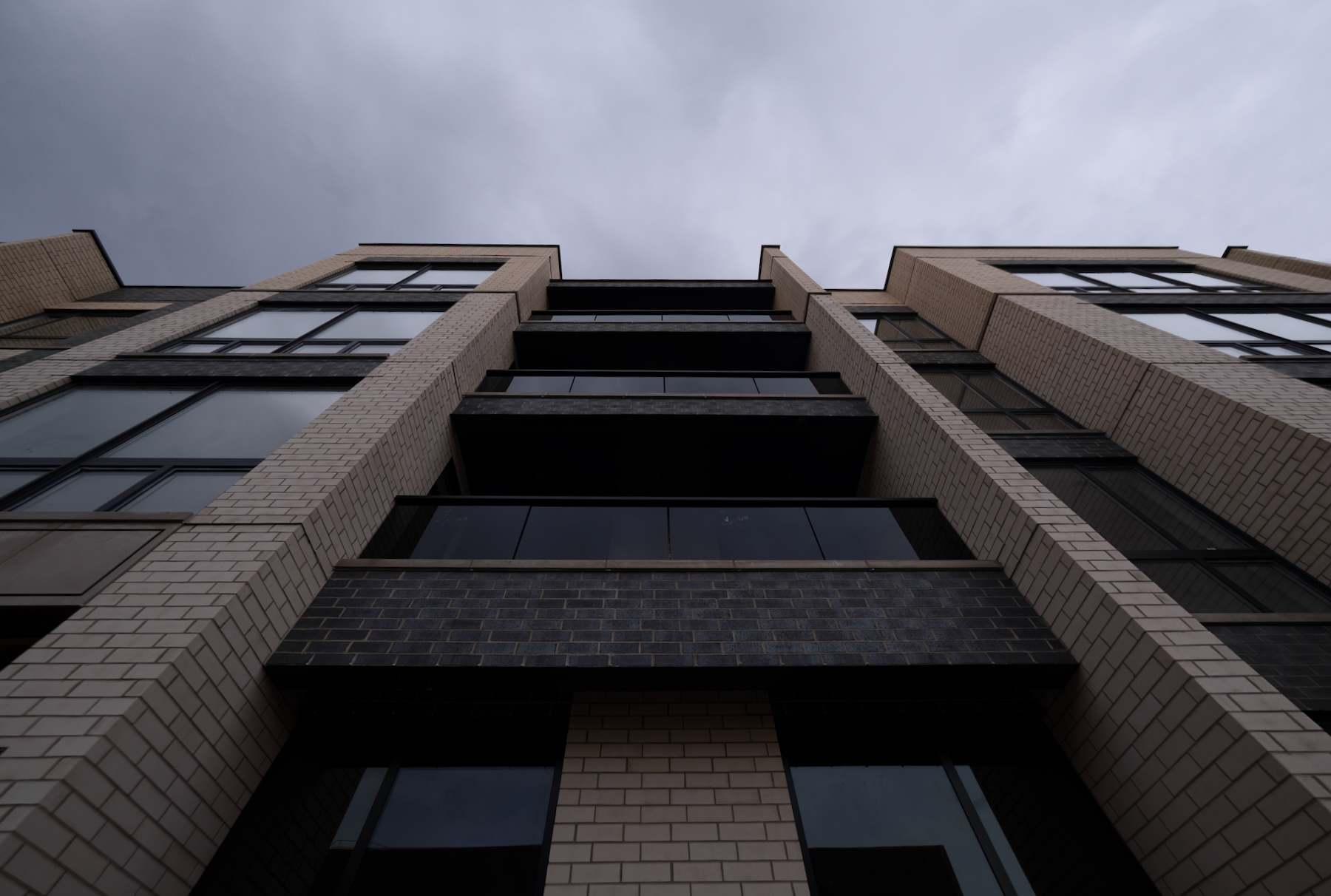 D. O. M. Properties Investment has led the approximately $5 million construction. A full opening appears most likely for this upcoming May or June.
Subscribe to YIMBY's daily e-mail

Follow YIMBYgram for real-time photo updates
Like YIMBY on Facebook
Follow YIMBY's Twitter for the latest in YIMBYnews