Steel has now risen above grade for the University Of Illinois Chicago Computer Design Research and Learning Center, a five-story addition to the existing Science and Engineering Labs building at 900 W Taylor Street in Little Italy.
The new structure will yield 135,000 square feet of programming total programming, with state-of-the-art classrooms and facilities. The center will house of 16,000 square feet of classrooms, 35 labs, a student affairs office, and more. There will also be a 1,200-square-foot robotics lab as well as easy access to each floor via a full-height atrium with natural light.
The design by Chicago-based Booth Hansen and LMN Architects in Seattle, has a flowing facade that includes big recessed windows with precast concrete, metal paneling, and terra cotta accents. To allow for the open-air amenity terrace at the third level, the massing is set back.
The CTA L Blue Line at UIC-Halsted station is a nine-minute walk, while bus service for Route 157 is available at the adjacent 900 W Taylor Street stop. There are also additional stops within a five-minute walk for Routes 8 and 12.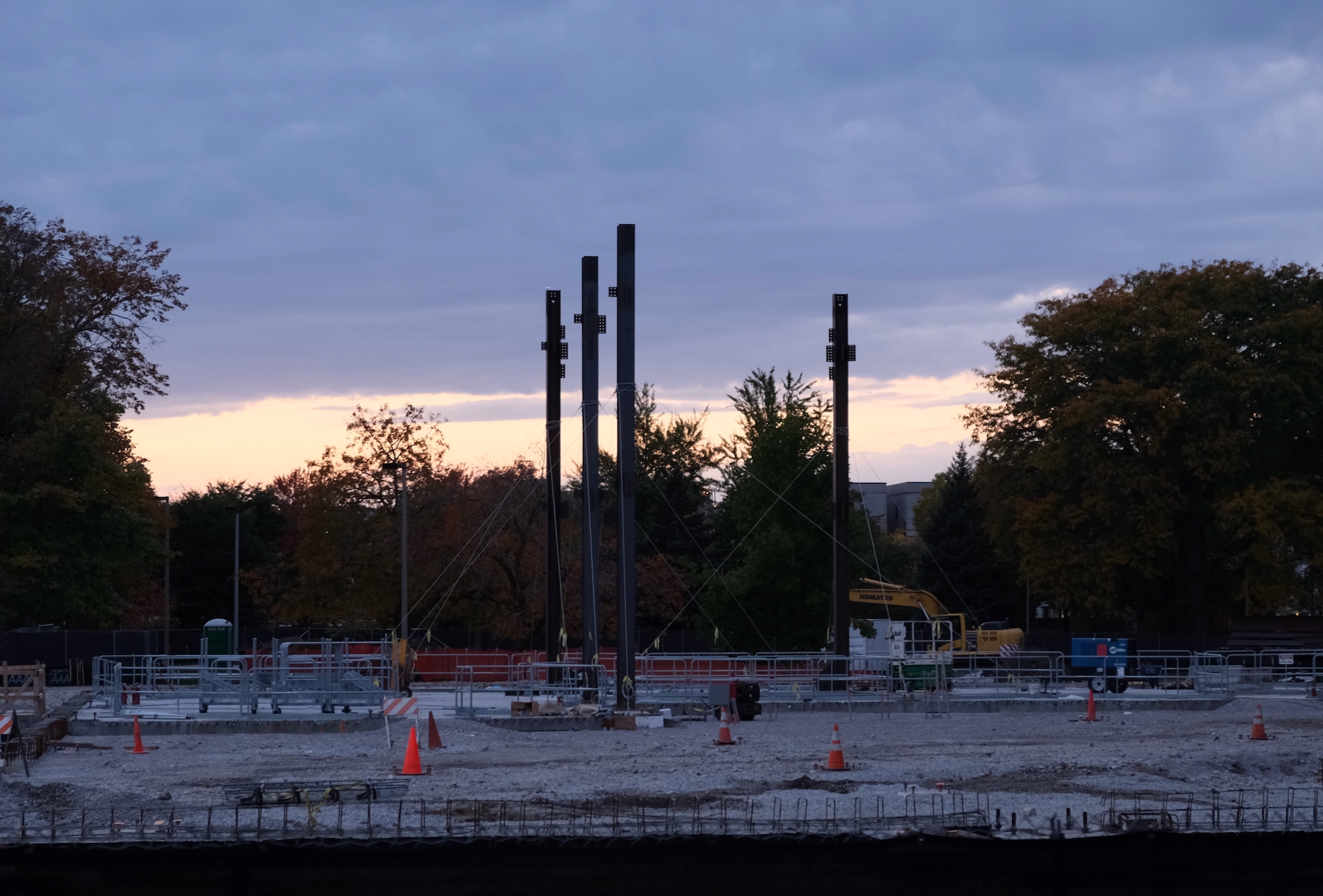 W.E O'Neil Construction Co. has been selected as the general contractor for a $118 million construction project, with Duco Cement Construction serving as the subcontractor for concrete construction. The expected completion date is summer 2023.
Subscribe to YIMBY's daily e-mail

Follow YIMBYgram for real-time photo updates
Like YIMBY on Facebook
Follow YIMBY's Twitter for the latest in YIMBYnews