The Permit Review Committee from the Commission on Chicago Landmarks has approved plans for the temporary casino at Medinah Temple planned by Bally's Corporation. As part of their winning casino bid, Bally's will operate a temporary casino at Medinah Temple as a stop-gap prior to the completion of the new build on the site of the current Tribune Freedom Center printing plant.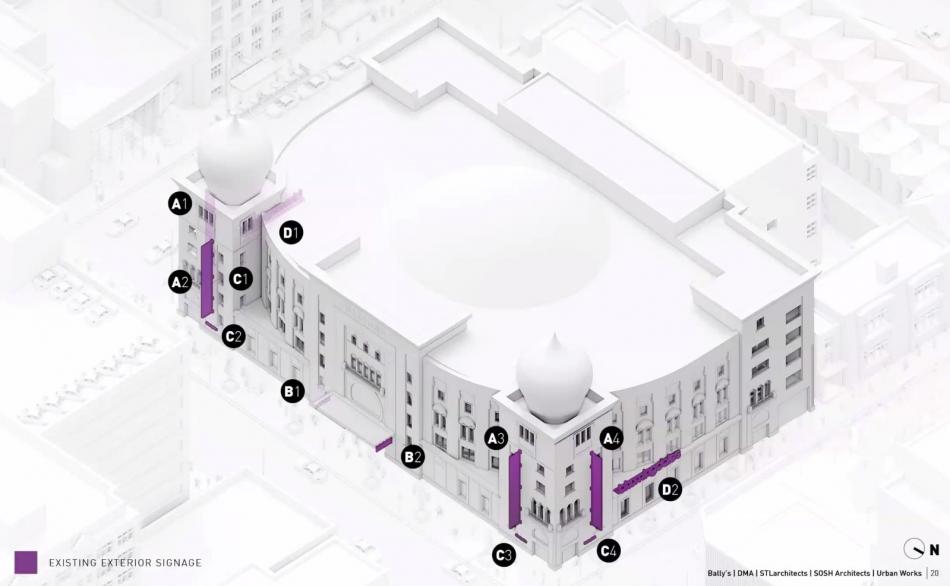 STL Architects is heading the conversion with plans to renovate the interior without any structural building changes to the landmarked exterior. The only external modifications will be new signs. The new Bally's signage will match the configuration and scale of the existing Bloomingdale's signs.
Initially built in 1912 by architects Huel and Schmid, the building once housed the Chicago Shriners. Interestingly, the structure was designed in a Moorish style, with an emphasis on embellishments making this building stand out.
The 2003 Bloomingdale's resulted in the filling in of the original 4,200-seat auditorium to accommodate larger floor plates. Given that the landmark status protected the proscenium, it was retained and painted white.
With SOSH Architects working on the interior, the casino plan will involve removing the vast majority of interior partitions as a means to open the floors for gaming. Any new additional interior builds will be built below the ceiling to retain the integrity of the coffered ceilings. Lighting plans will follow a similar flow to that of Bloomingdale's to ensure the best impact and highlight the intricate geometry of the original ceilings.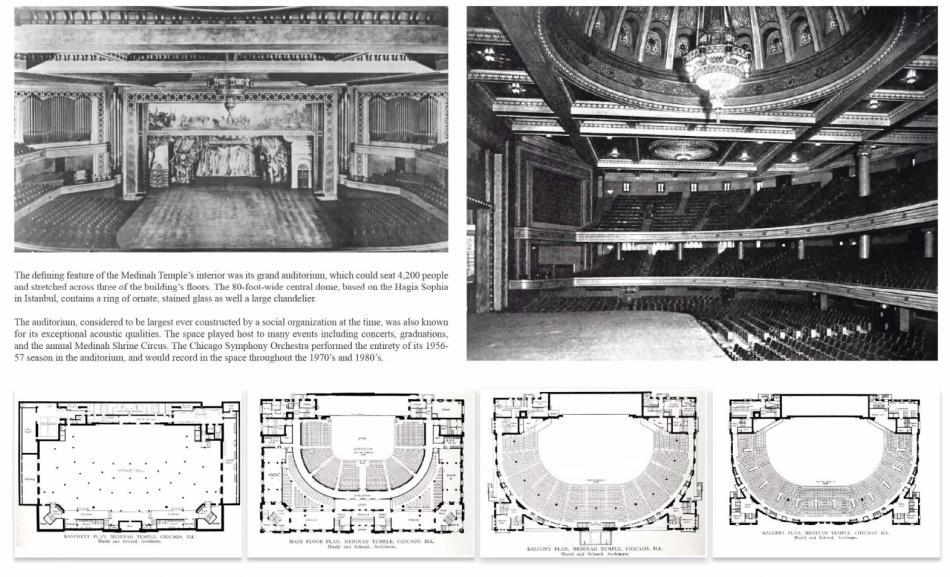 With approval from the Permit Review Committee, the team will begin finalizing construction documents and submitting permits for construction. As planned, construction should begin later this fall after permits are obtained. Bally's has indicated plans to open the temporary site in early summer 2023 allowing for a 24-month run, with a possible 12-month extension as needed prior to the full casino at the Tribune Freedom Center opening.
Subscribe to YIMBY's daily e-mail

Follow YIMBYgram for real-time photo updates
Like YIMBY on Facebook
Follow YIMBY's Twitter for the latest in YIMBYnews