Renovation is now visible and in full swing for the Victor F. Lawson House, a 24-story Near North Side high rise, which was built in 1931. Located at 30 W Chicago Avenue and formerly a YMCA, developer Holsten Real Estate plans to convert the 272-foot structure to 408 apartment units, deconverted from 538 single room occupancy. Programming will also include on-site social services and ground-level retail.
In exchange for the property's $1 price tag, the developer agreed to keep the units entirely affordable until at least 2073. Holstein has received funding via $17.6 million loan from the city, a $79.4 million loan from Chase Bank, and a $17.2 million loan from the Illinois Housing Development Authority. Additional financial incentives include low housing tax credits and $12.4 million in historic preservation tax credits.
The scope of the renovation work within the units includes the integration of private kitchens and baths (formerly community spaces under the YMCA), as well as HVAC upgrades and in-unit air conditioning. Beyond the residences the existing gymnasiums is set to be retrofitted into a fully-equipped fitness center. The original Art Deco design by Perkins, Chatten & Hammond will be preserved and refurbished, with workers already visible along these outer walls. The project architect for this current work is Farr Associates.
Lawson House sits at the convergence of several public transportation options, including bus service for Routes 22, 36, and 66 all within a single block's length. CTA L Red Line trains are accessible via the Chicago subway station, just paces to the east.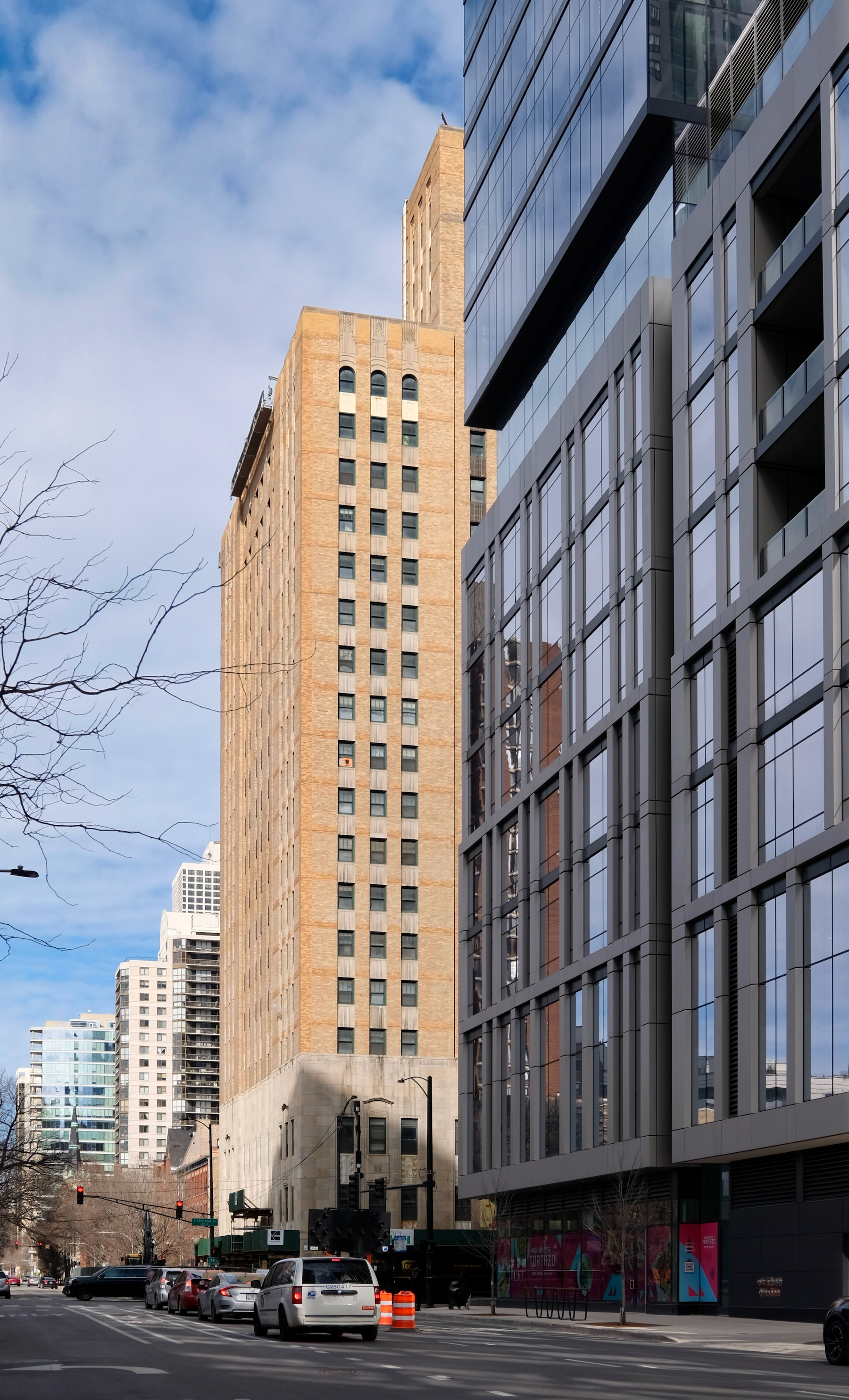 Walsh Construction is the general contractor. Work is expected to wrap up by 2024.
Subscribe to YIMBY's daily e-mail

Follow YIMBYgram for real-time photo updates
Like YIMBY on Facebook
Follow YIMBY's Twitter for the latest in YIMBYnews