Coming in at spot number 20 in our year-end countdown of tallest construction projects is 166 N Aberdeen Street, a new mixed-use high rise near the western end of the Fulton Market District. Rising 241 feet to the top of its elevator overrun, the 21-story building has been planned by Greystar, and will provide ground-level retail and 224 total apartments. In September, Greystar purchased the property from MCZ Development for $16.6 million. Replacing the now-demolished Fabbri Sausage Factory, the project recently broke ground and erected its tower crane.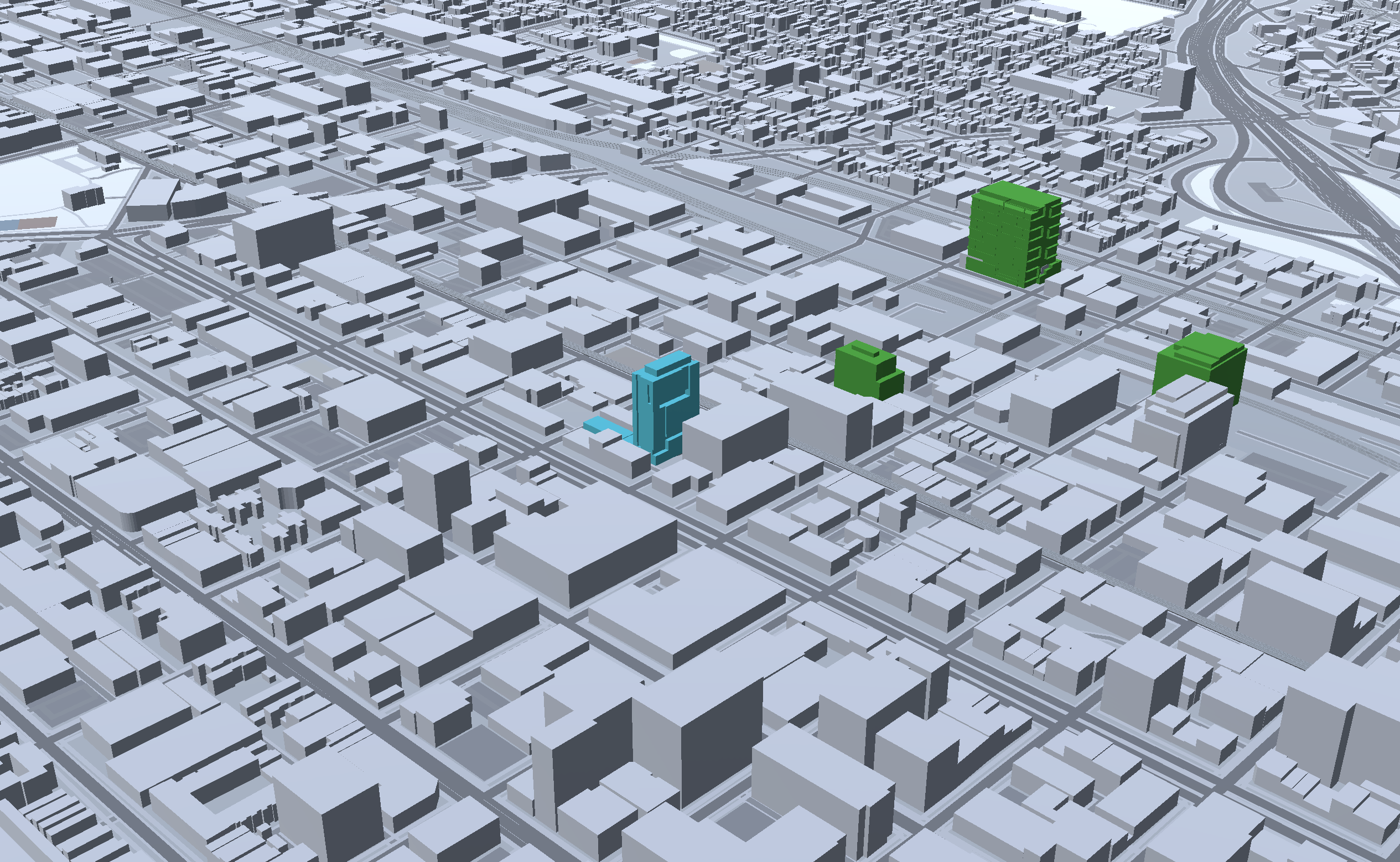 Of the planned 224 units, 24 of the units will be designated as affordable. MCZ Development will subsidize an additional 24 off-site units, while also contributing $1.87 million to the Neighborhood Opportunity Fund, which supports new businesses within the city's south, southwest, and west sides.
The design by Solomon Cordwell Buenz involves a mixed-material facade, comprised of painted metal, face veneer brick, and aluminum accents. The rectangular massing is also carved by a series of terraced setbacks, while also punctuated by columns of glass and aluminum private balconies. Notably, the 14th floor will have a large cutout terrace on the 14th floor, with what appears to be a dual-level amenity space directly behind.
The building will yield 70 parking spaces that will be located in an integrated garage. Nearest public transit, meanwhile, includes bus stops for Route 20, which can be found via a five-minute walk south to Madison & Aberdeen. Also in the vicinity are Route 8 stops, the closest of which are available via a nine-minute walk east to Halsted & Randolph. For rail transit, residents will have access to both the Green and Pink Lines at Morgan station via a five-minute walk northeast. The Blue Line is also within walking distance, with both Grand station and Racine station via a 16-minute walk from the property.
This latest tower is located directly across an 11-story mixed-use building, known as The Aberdeen, which was completed by the same developer in 2018. At roughly twice its height, 166 N Aberdeen Street is one of several new edifices now sprouting up along the Randolph Street corridor. Even in just a year's time, Randolph Street will appear dramatically different as a torrent of new high rises and skyscrapers extends Chicago's skyline westward.
Lendlease is serving as the general contractor behind the construction. Currently have been issued for the tower crane and the first three floors of the superstructure, with a reported cost for this initial phase tallying at around $5 million. Full construction permits have been filed but not yet issued. As far as the anticipated timeline, all work is expected to wrap up by the second quarter of 2023.
Subscribe to YIMBY's daily e-mail

Follow YIMBYgram for real-time photo updates
Like YIMBY on Facebook
Follow YIMBY's Twitter for the latest in YIMBYnews