Both core and structural work continue to rise at 354 N Union Avenue in Fulton River District, where Onni Development Group has planned a 33-story residential tower. This 410-foot-tall edifice will yield 373 total rental units, with offerings ranging from 400-square-foot studios up to 1,600-square-foot three-bedroom units.
The nearly 400,000-square-foot tower will form to its unique site, bound by the elevated Halsted Street to the west, K2 Apartments to the north, Union Avenue and the elevated Jewel Osco parking lot to the east, and the railway to the south. Residents will be able to access the tower via a vehicular viaduct on the west side, or a pedestrian bridge connecting to Jewel Osco on the east side. While these two bridges will connect to the third level, the main entrance will be located at the first level along Union.
Amenity-wise, the tower will feature a pool deck and various indoor spaces on the third floor. There will also be a small dog park nestled under the viaduct, which will be open to the public during daytime hours.
The crystalline design by Pappageorge Haymes involves a glass curtain wall of various hues. This glazing is broken up by white floor slips and recessed balconies.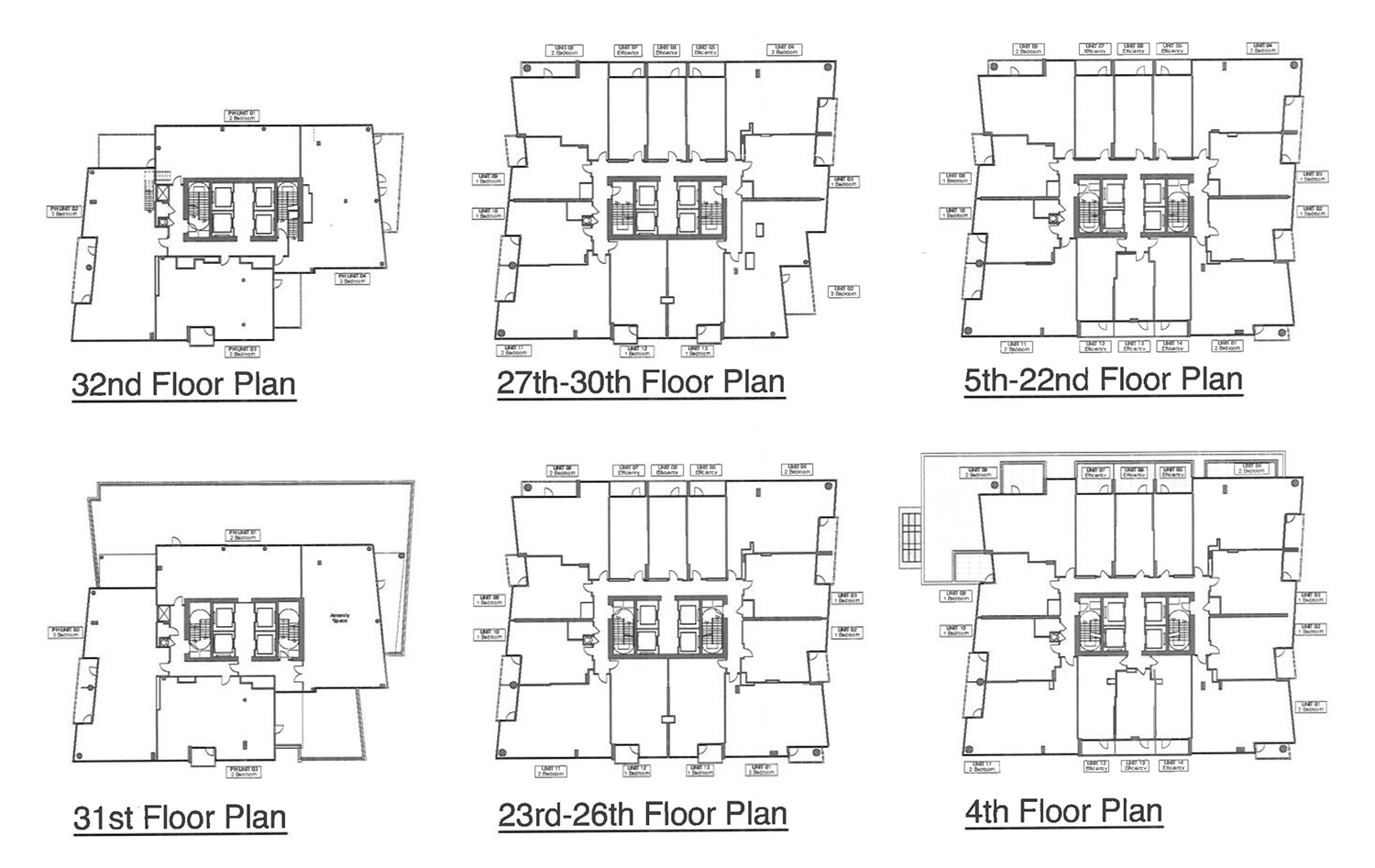 Nearest bus transit involves stops for Route 56, which can be found via a three-minute walk east to Des Plaines & Kinzie/Milwaukee. Other lines within walking distance include Route 65 to the north and Route 8 to the east. Closest CTA L service, meanwhile, consists of Blue Line trains via a five-minute walk northwest to Grand station, as well as Green and Pink Line trains via a seven-minute walk southeast to Clinton station.
Onni Contracting, owned by the developer, is serving as the general contractor. With work continuing to rise at its rapid pace, a full completion and subsequent move-ins are expected for 2023.
Subscribe to YIMBY's daily e-mail

Follow YIMBYgram for real-time photo updates
Like YIMBY on Facebook
Follow YIMBY's Twitter for the latest in YIMBYnews