Caissons can be seen lined up along the site of 354 N Union Avenue, a 32-story residential tower now underway near the northwest corner of Fulton River District.
The building's unique location is bound by the slightly shorter K2 Apartments to the north, the Jewel Osco to the east, the Union Pacific tracks to the south, and Halsted Street to the west. Developer Onni Group has planned the project, which will provide 373 rental units, 143 integrated parking spaces, and a variety of amenities.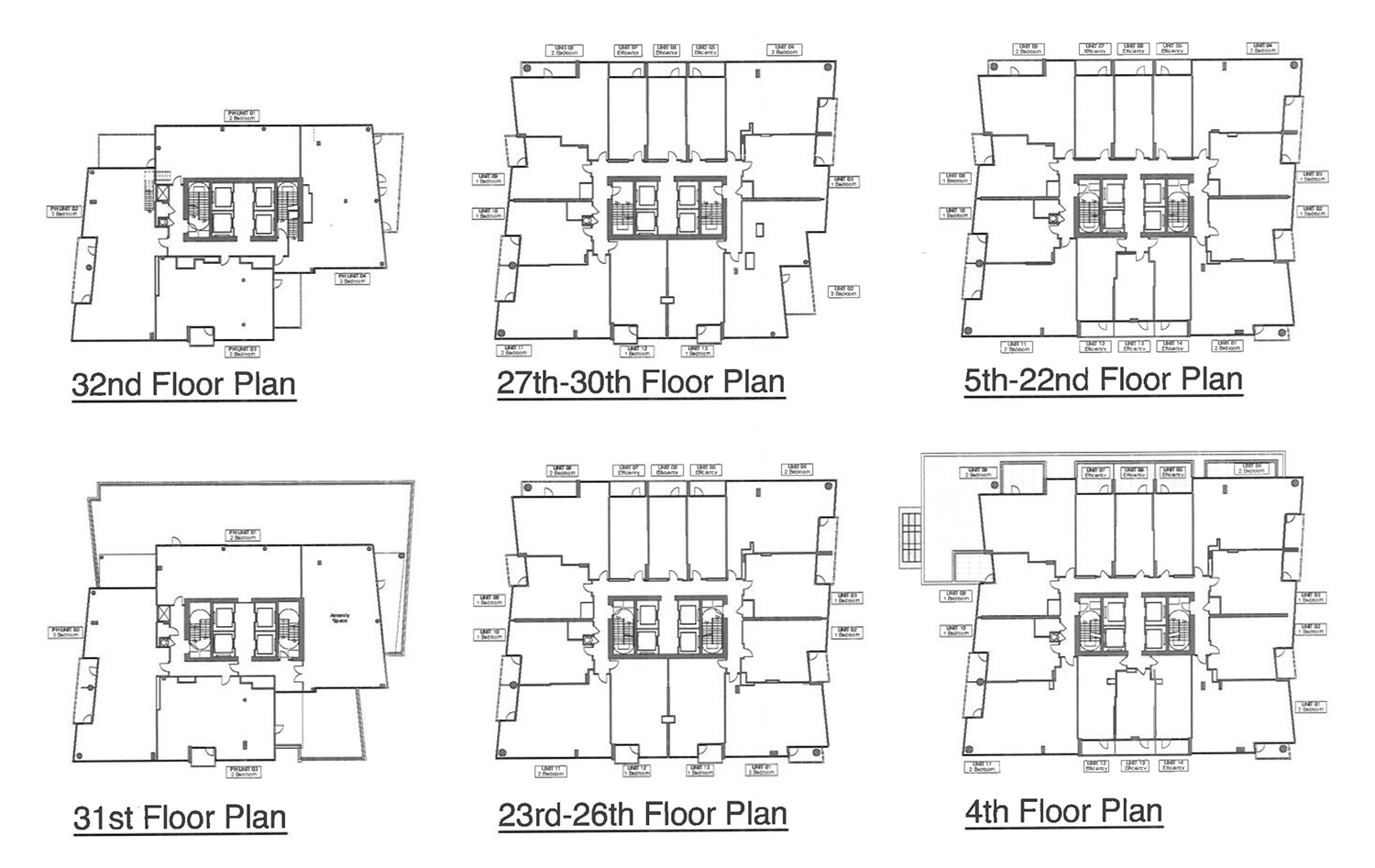 Plans submitted to the Department of Planning and Development show units in the main tower portion ranging from studios to two-bedrooms, while penthouses will come in two- and three-bedroom configurations. According to these documents, amenities will offer a small park on the first level, an outdoor pool and deck on the third floor, an indoor amenity area on the third floor, and an additional amenity space on the 31st floor.
Pappageorge Haymes is the project architect, whose massing will culminate feature various setbacks and a pointed parapet at its top. The exterior will be clad in a mix of glass and metal, with recessed balconies on all sides. Another notable feature will be a pedestrian bridge with an angled tower that connects the building's third level to the neighboring Jewel Osco.
Nearest bus transportation is available for Route 56, with stops via a three-minute walk east to Des Plaines & Kinzie/Milwaukee. Other nearby bus service includes Route 65 slightly further north to Grand & Halsted/Milwaukee, as well as Route 8 to the west along Halsted. Meanwhile, CTA trains for the Blue Line can be found at Grand station, which lies a five-minute walk northwest. Those looking to board the Green and Pink Lines can also find Clinton station via a seven-minute walk southeast.
One block further east is Fulton River Park, a small urban green space with a playground and open grass areas. Given its central location, the site also offers close access to a multitude of other neighborhoods, including The Loop, River North, and West Loop/Fulton Market.
Onni's subsidiary contracting branch known as Onni Contracting is serving as the general contractor for the 410-foot-tall edifice. A newsletter from Alderman Brendan Reilly has indicated a roughly two-year completion timeline, suggesting an opening sometime in the second half of 2023.
Subscribe to YIMBY's daily e-mail

Follow YIMBYgram for real-time photo updates
Like YIMBY on Facebook
Follow YIMBY's Twitter for the latest in YIMBYnews