Permits have been issued for a three-story residential building at 6406 S Drexel Avenue in Woodlawn, several houses over from another development with the same developer, GA Roslyn LLC. While there are houses dividing the two sites, it is not clear if the developer plans to merge them into a single project or keep the sites separate but with similar designs.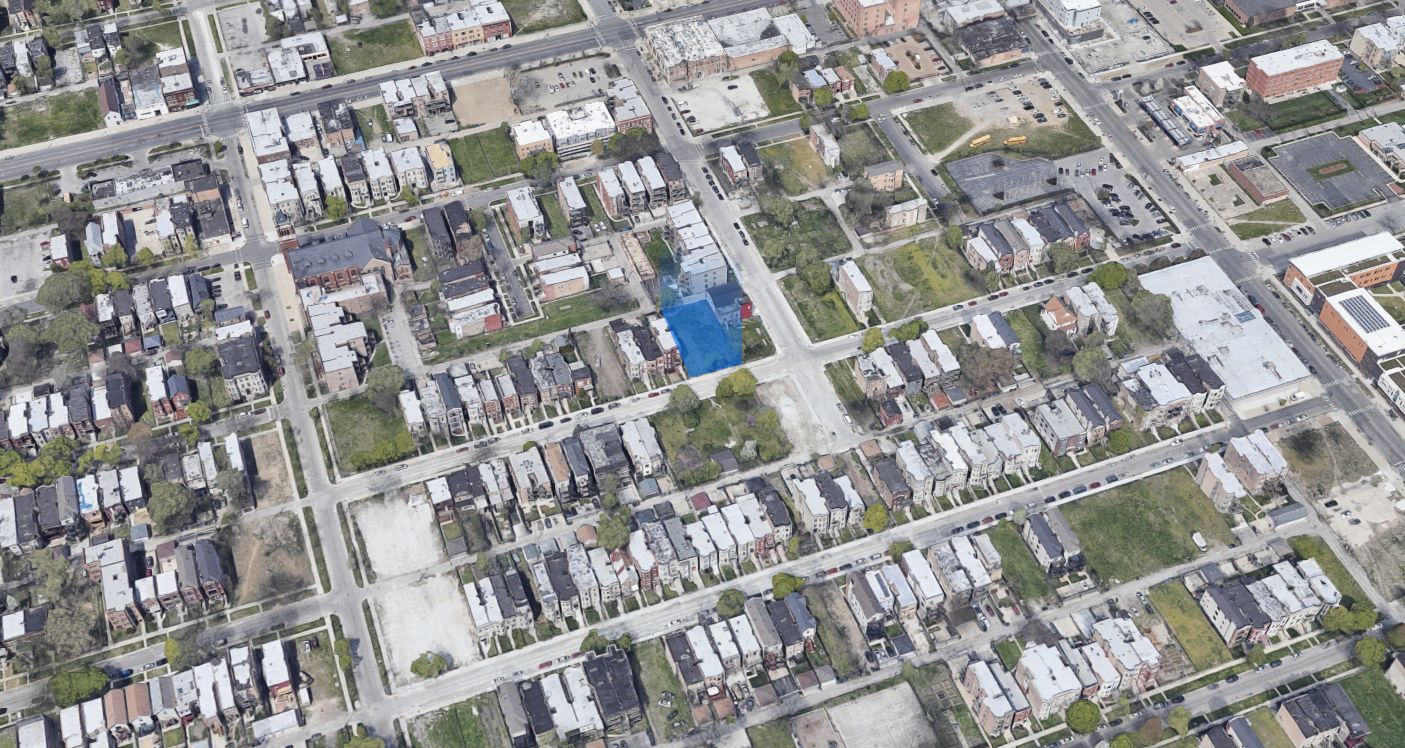 The site lies near the intersection of S Drexel Avenue and E 64th Street, and is located near several transportation options. A route 63 bus stop at 63rd Street & Ingleside is a three-minute walk north, and the route 4 bus stop at Cottage Grove & 64th Street is a four-minute walk west. For rail transit, the closest CTA L access includes a six-minute walk northwest to Cottage station, serviced by the Green Line. Several schools are also near the site, including Hyde Park Day School which is located a five-minute walk northeast and the Woodlawn Campus for University of Chicago Charter School is a nine-minute walk northeast.
The owner, listed as GA Roslyn, LLC 6406 S. Drexel, is planning six units across the three stories, as well as front balconies, a wooden fence, and parking for six.
The architect of record is Stern Group Architects LLC. Although renderings have not yet been revealed, the permits indicate a masonry facade to be contracted by Lolo Construction Inc.
DTA Group Inc. is the general contractor for the $500,000 project. A completion date has not been announced.
Subscribe to YIMBY's daily e-mail

Follow YIMBYgram for real-time photo updates
Like YIMBY on Facebook
Follow YIMBY's Twitter for the latest in YIMBYnews