The City of Chicago has issued a renovation permit for 41 E Oak Street in Streeterville. The project will involve changes to the exterior of the existing two-story commercial building, as well as major alterations to the interior mercantile space. The overhaul will also involve both new roof and floor replacements to cater to the new interior layout.
The filing's listed name is LP Holdings HSR I, LLC, having previously been marketed alongside 43 E Oak Street by ARC Real Estate. ARC presented three distinct options for the project: maintaining the buildings as separate entities, merging one floor, or combining both floors. The developer ultimately selected the third option, as indicated by the issuance of interior demolition permits for both floors in January 2022. While no renderings were available, the permit did confirm Present Future Architects as the architect of record.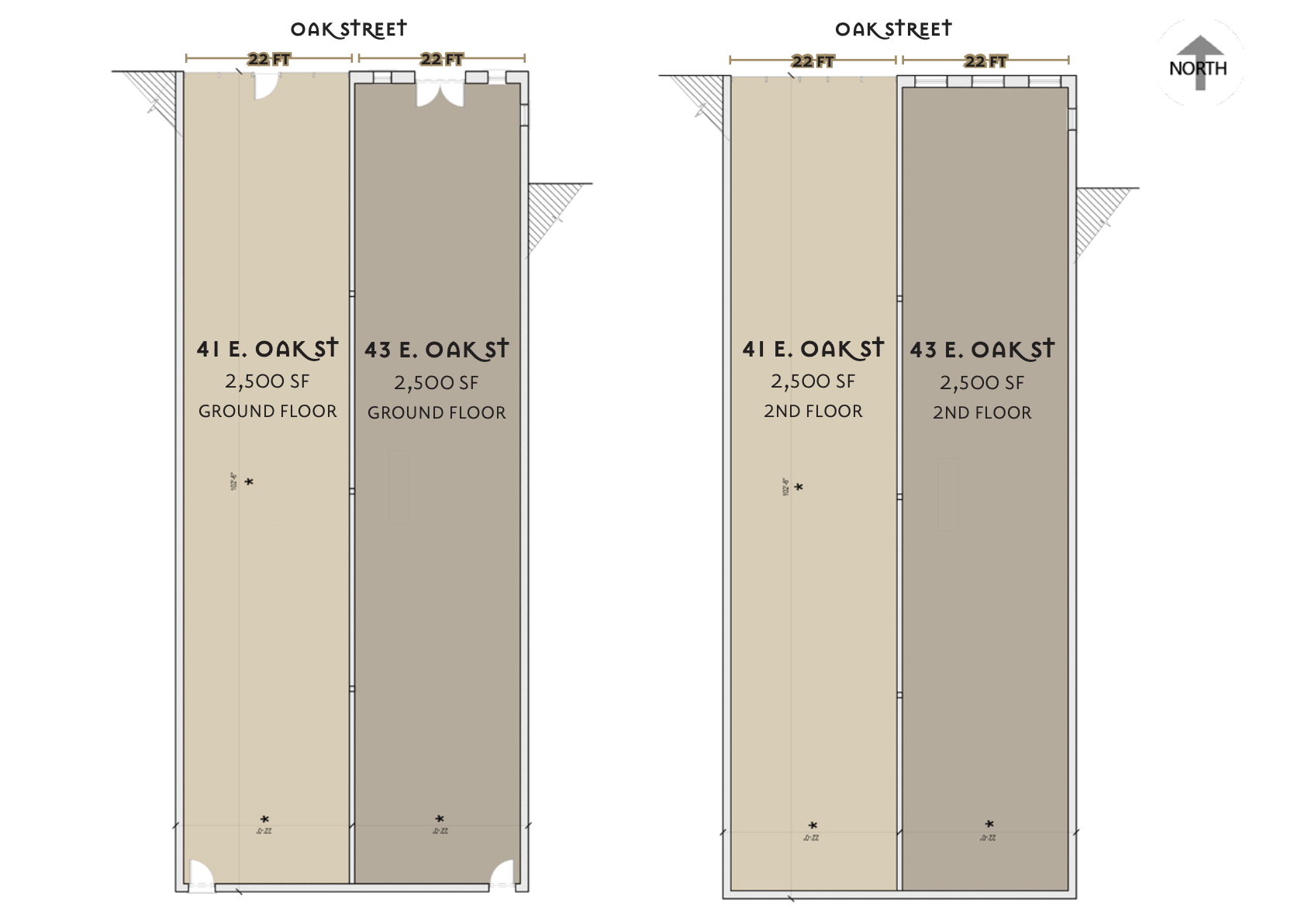 Floor plans for separate / two-tenant option via ARC Real Estate
Parking provisions have not been specified in the available information, though it appears unlikely that any new parking will be added. Public transit accessibility includes nearby bus service for Routes 22, 36, 70, 143, 146, 147, 148, and 151, all within a short walking distance. CTA L service for the Red Line can be accessed at either Chicago Station or Clark/Division, both of which are an eight-minute walk from the property.
The general contractor for the project is Aberdeen Construction. The reported construction cost for the current renovation work is listed as $150,000, while the previous interior demolition permit was listed at $25,000. An estimated completion date has not been announced.
Subscribe to YIMBY's daily e-mail

Follow YIMBYgram for real-time photo updates
Like YIMBY on Facebook
Follow YIMBY's Twitter for the latest in YIMBYnews