Demolition permits were issued last month for a vacant eight-story masonry building, located at 3617 S Ashland Avenue in McKinley Park.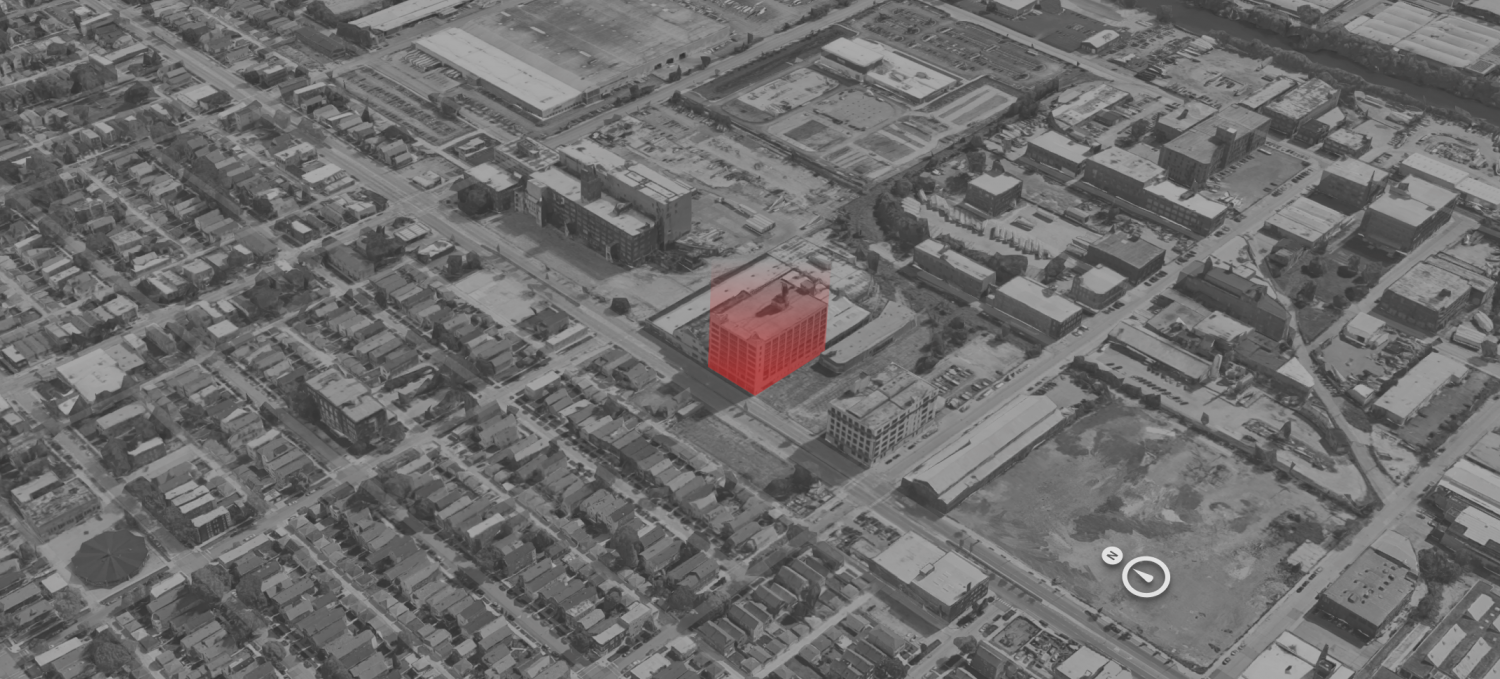 The listed owner SFG Ashland LLC demolished two adjacent masonry buildings in early 2020, and in October had received approval to build a 115,000-square-foot package distribution facility on the property directly north. Given the parcel's industrial zoning designation of PMD-8, it is likely that a similar facility will replace the prior structure.
PMD serves as the general designation for new structures to function as manufacturing facilities, warehouses, and waste disposal centers. PMD-8 more specifically pertains to the Stockyards area, which was originally passed in 2004 and amended in 2014. This designation does not have a maximum building height or floor area density.
The property lies less than a minute-walk north of the Ashland & 37th Street intersection, with north and southbound stops for the Route 9 bus. Other lines include 35th & Ashland's Route 35 via a four-minute walk north, as well as Route 39's Pershing & Ashland via a seven-minute walk south. Nearest CTA L service for the Orange Line, meanwhile, is located a 16-minute walk north to Ashland station.
American Demolition Corporation is serving as the wrecking contractor for the building. Timeline details for any replacing structure remain unknown.
Subscribe to YIMBY's daily e-mail

Follow YIMBYgram for real-time photo updates
Like YIMBY on Facebook
Follow YIMBY's Twitter for the latest in YIMBYnews