Chicago's sixth tallest tower under construction is 360 N Green Street, a 24-story primarily office tower in Fulton Market. Planned by Sterling Bay and poised to stand 399 feet, the building will be one of the tallest to the west of the Kennedy Expressway. The base portion has seen significant progress in the last few months, with both the core and structural pieces already filling out much of the base section.
The tower will have 5,400 square feet of retail space and just under 500,000 square feet of Class A office space. The offices will offer high ceilings and large, flexible floor layouts. Tenants will have access to a fourth fitness center, an indoor/outdoor lounge area, and a new urban park with seating, open grass space, and an assortment of plants and trees.
Designed by Gensler, the building incorporates multiple interlocking rectangular volumes anchored by V-shaped truss supports. This structure is then wrapped in a contemporary curtain wall facade, made of floor-to-ceiling windows and dark metal accents.
An integrated parking garage will house a total of 90 parking spaces. The closest public transit options include Divvy Bike stations and Route 8 bus stops along Halsted Street. Commuters on Routes 56 and 65 can also find nearby service within a five-minute walk. For the CTA, Grand station for the Blue Line is available via a four-minute walk north, while Morgan station for the Green and Pink Lines is only a seven-minute walk southwest.
Construction of the $288 million dollar project is already making significant headway, with Power Construction serving as general contractor. Sterling Bay is also contributing $4.4 million to the city's neighborhood opportunity fund. The project is expected to be completed by 2024.
Countdown Comparison Corner (Spot #6)
Up next in the countdown comparison with New York is Brooklyn Tower, a 93-story supertall skyscraper in Downtown Brooklyn. Planned by JDS Development, the mixed-use structure is now the tallest building in the city outside of Manhattan. Having been built atop the historic Dime Savings Bank of Brooklyn, the project is set to contain 100,000 square feet of retail in its podium and 550 units in the tower section.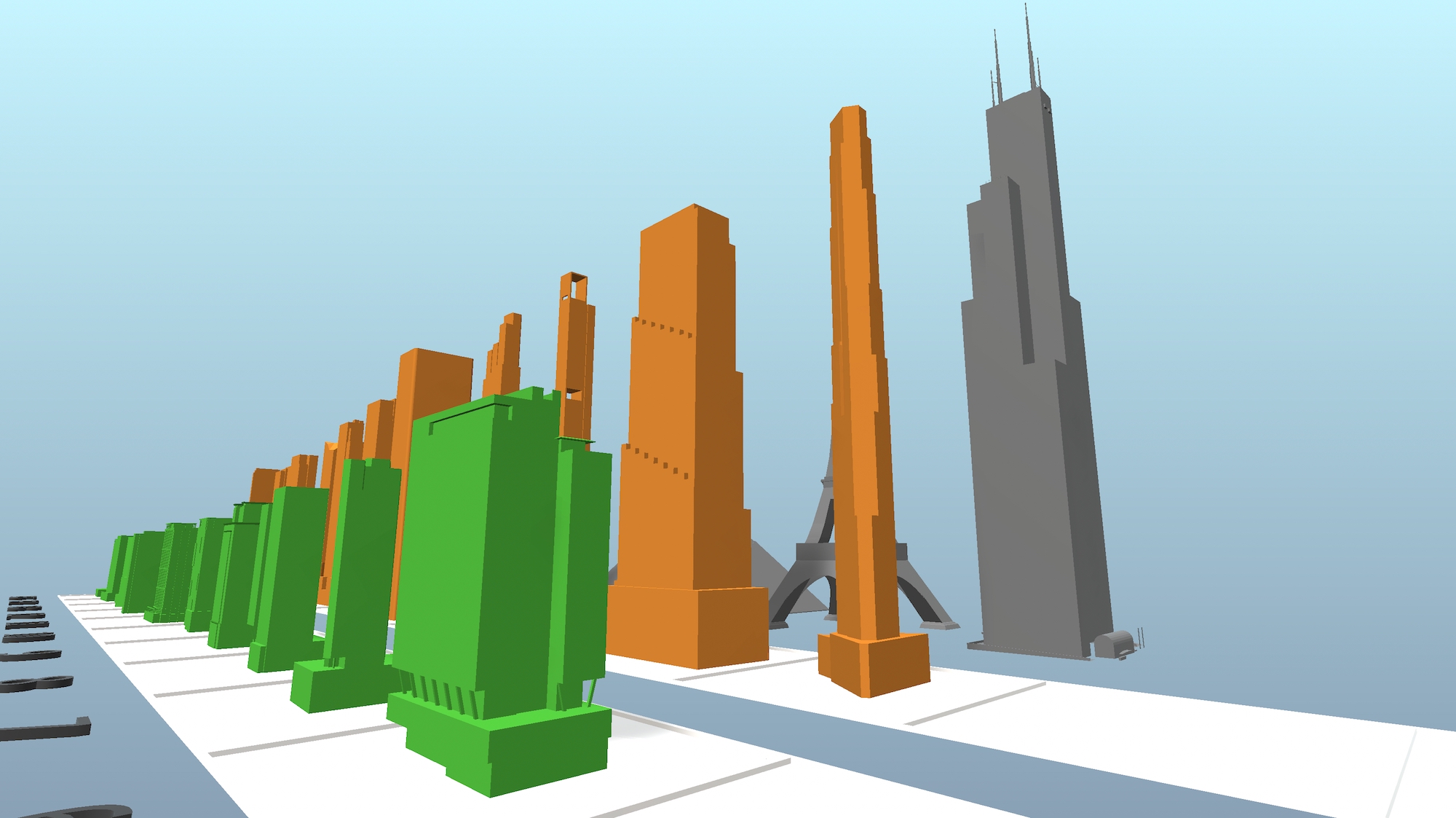 Designed by SHoP Architects and built by JDS Construction, the nearly complete structure is expected to open by next year.
Subscribe to YIMBY's daily e-mail

Follow YIMBYgram for real-time photo updates
Like YIMBY on Facebook
Follow YIMBY's Twitter for the latest in YIMBYnews